Mum Gets Major Shock After Ordering 'Cute' Shirt For 3-Year-Old Daughter Online
Kelsey Dawn Williamson thought she was ordering a cute shirt for her young daughter, but what she received was... unexpected.
If you've ever ordered something from a Chinese-based retailer online, you may be familiar with receiving something that doesn't quite live up to expectations, and for U.S. mum Kelsey Dawn Williamson, this was no exception.
Posting to Facebook, Williamson revealed that she had ordered a shirt featuring classic kids' book characters Frog and Toad for her three-year-old daughter, Salem, off the website AliExpress -- a retailer based in Hangzhou, China.
Upon receiving the product, she realised that the shirt came with an unadvertised extra -- a slogan featuring the famous NWA lyrics, "F**k the police."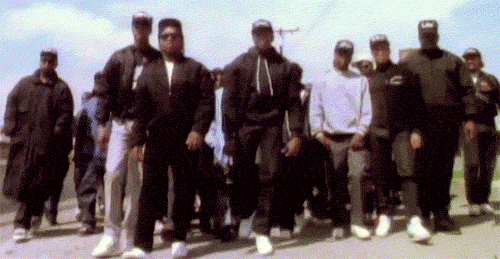 Sharing the image of her daughter wearing the NSFW tee to Facebook, the 23-year-old wrote, "What I ordered VS what I received. I f***king love China. I cannot stop screaming. WHO DOES THIS."
The image has since gone viral, with Williamson telling KidsSpot, "I took it out of the bag it came in, noticed it was super soft, held it up to get a good look."
"My eyes started at the top and reached the bottom and I just froze. I was speechless. All I could do was just stare at it until I could fully process it," she said, adding, "It was just absolute disbelief!"
Finding the humour in the bizarre piece of clothing, Williamson said she couldn't help snapping a picture of her daughter wearing the shirt in question.
READ MORE: Céline Dion's New Kids Clothing Range Is Gender Neutral
READ MORE: 'Daddy's Little F*** Toy': Amazon Pulls 'Inappropriate' Children's Clothing
"Salem can't read, so she had no idea what was going on," she said. "But it's really common for me to make her try stuff on that comes in the mail and take 100 pictures. So I think she thought that's what was happening."
She added that she wouldn't let her daughter wear the (admittedly hilarious) tee in public, however she posted the images as they were "too funny not to share".
Image: Facebook