'Stay Away' From '90s-Inspired Flatform Shoes, Warns Podiatrist
ICYMI -- the '90s are back, at least when it comes to fashion. But be warned...
Famous for its crop-tops, 'mom' jeans and bum bags, the decade that everyone wanted to forget has made a stunning sartorial comeback over the past few years.
The latest item that's re-emerged from the back of our wardrobes is the 'flatform' shoe, the towering footwear of choice of several members of the Spice Girls.
The 'flatform' is similar to its groovy '70s cousin the platform but instead of having a higher heel in comparison to the toe, the sole of the flatform is just that -- flat.
READ MORE: Bike Shorts Are Peddling Their Way Back Into Fashion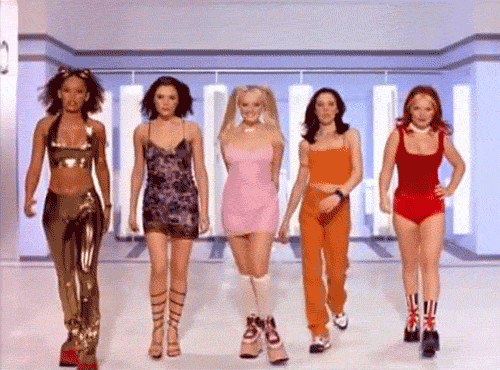 It's chunky, it's funky and according to Steve Madden -- the American designer who pioneered the shoe back in the '90s -- it's back in a big way.
The brand released a throwback collection of neon-coloured flatform slip-ons and thongs exclusive to online store Urban Outfitters in mid-April. For about $60 you can party like it's 1999 in these 6cm-high flat heels.
If that sounds like a recipe for twisted -- or broken -- ankles then well, you'd be right. According to one podiatrist, the flatform trend is one we should "definitely stay away from."
Dr. Hillary Brenner told the New York Post that not only do the shoes offer little in terms of support but that the rigid soles can affect wearers' stability -- making them more prone to falling over or twisting an ankle. Ouch.
Shoes with more flexible soles such as sneakers, on the other hand, allow us to shift our weight from our heel to the ball of your foot as we walk and are much safer. Looks like Sporty Spice was on to something ...
A good rule of thumb when picking out shoes is to make sure you can bend it slightly with your hands, Dr. Brenner explained.
READ MORE: Kourtney K's '90s Prom Heels Are A Major Throwback Vibe
But actor/model/Brit cool-girl Suki Waterhouse's Simon Miller orange flatforms look soooo cooooool, you say.
This might make you think otherwise -- "Nine times out of 10," patients who sport these unsafe sandals visit Dr. Brenner's office for an ankle sprain, she said.
Even if you don't end up hurting your ankle, flatforms can wreak havoc with your back.
"You're not in proper alignment, so over time, that can add a lot of strain to your back," Dr. Brenner added.
You've been warned, guys!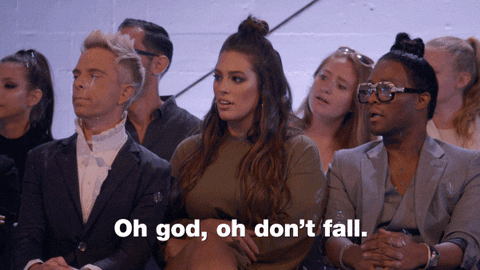 Feature image: Urban Outfitters.