These Jeans Are All Size 12 So Why Are Some Much Larger Than Others?
Can you spot the difference between these four pairs of women's jeans we purchased from four popular clothing brands?
They're all varying shades of blue and are a similar skinny-leg style. According to the tags, they're all same size -- an AU 12 -- but the thing is, they're actually not.
We measured the width of the waistbands -- and it varies by five whole centimetres. That's half the length of a credit card.
(FYI -- we measured the waistband with the jeans lying flat on a table, with the zipper and fly done up.)
READ MORE: Peter Alexander Defends Charging Customers More For Plus-Size Clothing
Here's 10 daily's size breakdown:
Kmart
Waistband: 40cm.
Valleygirl
Waistband: 36.5cm.
Target
Waistband: 36cm.
Dotti
Waistband: 35cm.
It's just plain confusing that the same woman could be a size 12 in one brand but an eight in another.
Yes, it's an ego boost to drop a size or two just by walking into a different shop but it also means a lot of time spent in the changeroom.
It also makes online shopping a nightmare. Returns, much?
What the brands say ...
We reached out to all four brands involved for comment but at time of publishing we'd only heard back from two, Target and Kmart.
"At Target we follow Australian Standards for women's clothing sizes and actively participate in the committees run by Australian Standards for revision. We also benchmark against industry standards and importantly we listen to feedback from our customers," a Target spokesperson said.
A Kmart spokesperson told 10 daily a similar story: "At Kmart, customer testing, feedback and reviews are a large part of our design process, as well as ensuring that our womenswear sizing is derived from Australian and Industry standards. We strive to continuously improve on this offering to better reflect the changing needs of our community."
The thing is, according to Dr Mark Liu, a fashion designer who wrote his PhD on the geometry of fashion pattern making, these 'Australian Standards' are just guidelines only.
In reality, brands aren't obliged to adhere to them at all.
As Dr Liu told 10 daily, "there aren't any fashion police out there regulating or enforcing clothing sizes."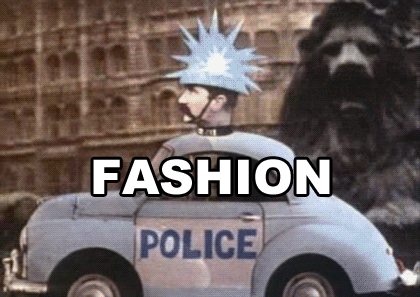 Major players like Target, Kmart et al are more likely to stick to these guidelines as they have a huge, varied customer base, Dr Liu said, but it's a different story for fancy boutique labels.
International designers like Alexander McQueen and Australia's own Scanlan & Theodore, for example, design their clothes for a 'fit model' who has a shape the designer believes represents their ideal customer.
She's usually tall, svelte and slender. An Elle Macpherson, if you will.
"If by chance you are similar to her shape, that is great, but for many people, this can be a problem," Dr Liu said and he's correct -- recent ABS stats show that the average Aussie woman is a size 14-16.
READ MORE: Does This Model Look Plus-Sized To You? One Clothing Brand Thinks So
But even that info isn't enough to paint an accurate picture -- Is Miss Aussie Average short, tall, with long legs or a short torso?
That's what the 'Measured for Change' campaign by homegrown fashion label One P Design and Whitehouse Institute of Design wants to find out.
So far the campaign has compiled measurements from 630 women aged between 20 and 70 years and found that over 70 percent span across more than one size in clothing in and of themselves.
They may have size 8 hips, a size 10 waist and size 14 bust, for example, which basically means they don't fit into one true size.
Furthermore, many brands assume their female customers are an hourglass shape -- with big hips and bust and a small waist -- despite the campaign finding that reflects just four percent of women.

In reality, nearly 50 percent are pear-shaped, 37 percent are rectangle and nine are of an inverted triangle body shape.
Technology such as 3D scanning equipment is trying to capture a more accurate picture of our bodies, but it just doesn't measure up to the real thing.
"There are great technological challenges to fit people and clothing is far more complex than most people think it is. Clothing companies find it difficult to fit everyone," he said.
It's very easy to feel down in the dumps about not being the 'perfect' size but Dr Liu is calling this out as a "toxic belief."
"We are all beautiful in our own way." With that, we can only agree.