This Is How Often You Should Wash Your Makeup Brushes According To A Pro
A makeup pro reveals just how often you need to wash your brushes to keep them -- and your face -- in tip-top shape.
"A clean brush is always best and gives you the best results," Annaleise Smith, makeup artist from the Network 10 Styling Team told 10 daily.
So, just how often should we be giving them a wash?
In an ideal world, every day. Yep.
We all know that life has a habit of getting in the way so, in reality, every few days works.
READ MORE: Air New Zealand Might Scrap Makeup Rules For Flight Attendants
But don't leave it too long -- allowing a dirty, moist sponge or brush to languish in a damp bathroom or makeup bag is a recipe for bacteria growth. If you then use said sponge or brush then you're basically spreading that bacteria onto your face. Yuck.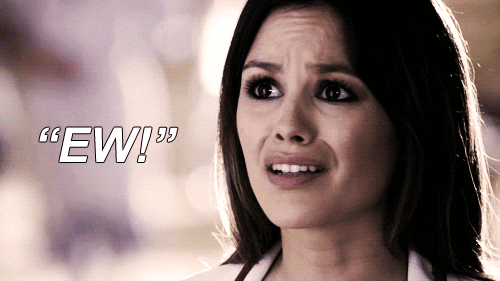 So fresh and so clean
When it comes to cleaning brushes, Smith likes to keep things simple and inexpensive.
"You can't go past the classic warm water and Sard Wonder Soap or Sunlight Laundry Soap," she said.
Yep -- we're talking about the stuff your mum or nan used in the laundry back in the day. But trust us here -- according to Smith, they're also awesome for makeup brushes and sponges.
Unlike alcohol-based cleaning products, regular old soap and water won't damage the brush hairs.
If you're tackling hard to budge products like gel eyeliner and concealer, Smith is a fan of the Sigma Spa Express Brush Cleaning Mat ($36 from Sephora).
You stick it to the bottom of your sink and swirl your brushes over the textured areas which help gently scrub off the product buildup.
Drying off
Once your brushes are sparkling clean, the next step is to get them dry. Smith is a "huge fan" of squeezing out the excess water with a towel or tissue post-wash then leaving the brush to air dry.
If time is of the essence then Smith gives you permission to use a hairdryer -- "but be careful to keep the shape of the brush," she warns.
"Don't blow the bristles into a fluffy mess -- this will ruin your makeup application next time you use it," she explained.

READ MORE: Beauty Brand Avon Recruits Burns Survivor For New Lipstick Campaign
Keeping clean on the go
If you need to give your brushes a quick clean while you're on the go, Smith recommends brush cleaning products such as MAC Brush Cleanser ($22 from MAC).
"It's a good option if you need to clean quickly," she said.
Here's another tip from the pros -- MUAs like Smith always store their dirty brushes and sponges away from everything else in their kit.
Noting that it's better for hygienic reasons, she pointed out that it also stops any excess product from making everything grubby. Of course, if spills, smudges and stains do happen, then a pack of Wet Ones always comes in handy to clean your makeup bag.
Feature image: YouTube/Jessie J.