Holy Guacamole! You Can Now Get Avo Toast Shoes
If you love some avo on your toast you'll be happy to know you can now get it on your toes, too.
In a case of be careful what you wish for, avocado lovers can now wear their favourite fruit on their feet -- thanks to sneaker brand Saucony.
The men's Shadow 6000 Avocado Toast shoe is made of brown leather and what the company calls green "smashed avocado textured suede" and features red-pepper flake speckle on the collar lining and a "Saucamole" shout-out on the heel.
Good lord.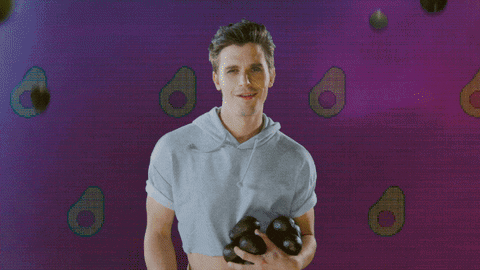 READ MORE: Melbourne Cafe Called Out For Charging For DIY Avo Toast
The sneakers cost $130 US (about $182) which is around 10 times how much you'd pay for a slice of avo toast in a hipster cafe. And you know, a tiny portion of a mortgage.
"Celebrate your health kick," the company's site says. "It's everything you avo-wanted, even if the guac is extra."
READ MORE: Nike's Swarovski-Encrusted Sneakers Are Perfect For Modern-Day Cinderellas
This isn't the first time Saucony has been inspired by food for your feet. They teamed with Dunkin' Donuts in 2018 to create a doughnut-themed sneaker.
If you want some, you had better hurry -- only 1200 pairs of these were made, according to Saucony spokesman Jason Faustino, who added that the brand has another food-related sneaker coming in August.
We can't even begin to guess. Pizzas for your piggies? Mac and Cheesy feet? In(grown)-n-out Burger?
Okay, we'll stop now.
Feature image: Saucony