A Nail Salon Called 'Hand Jobs' Could Be Forced To Change Its Name
A woman who named her nail salon 'Hand Jobs Nails & Spa' could be forced to ditch the suggestive moniker due to complaints.
For Ohio-based beautician Dawn Moon naming her brand-new nail salon 'Hand Jobs' was a no-brainer.
Moon claims she chose the name because it's memorable and easy to pronounce, according to Metro.
She added: "If you go in and get your nose done, it's called a nose job, right? Well, you come in and get your hands done, it's a hand job!"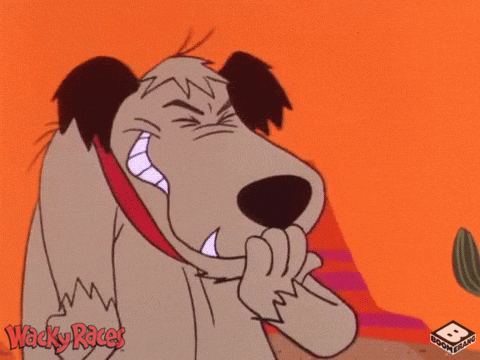 Makes sense, we guess?
READ MORE: The Gender Reveal Manicure Is Here To Raise The Parenting Bar Once Again
Moon and her staff wear uniforms embroidered with the cheeky slogan "Hand Job Professional" -- and she says her customers get a kick out of the suggestive name.
Megan Shurland, local zoning director for Perkins Township where Moon's salon is located, doesn't see the funny side.
According to Shurland, Moon's choice of name -- which is also slang for masturbation -- has generated complaints from the community.
In her opinion, shop signs should not be obscene or indecent and revealed that Moon's is currently under review.
"We have no stance on it other than we have to take into consideration the entire feel and community of Perkins Township," Shurland told ABC13 News.
The beautician will reportedly find out by the end of next week whether she can keep Hand Jobs as a name, and says she plans to fight any ruling that goes against her.
This isn't the first time a retailer has come under fire for their provocative signage.
In February a restaurant in Auckland, New Zealand, was slammed for putting out a Valentine's Day sign that appeared to promote domestic violence.
This tweet is unavailable or no longer exists.
READ MORE: Russian Nail Salon Creates Mini-Grilled Cheese Sandwich Manicure
The A-frame chalkboard sign out the front of Eiffel en Eden restaurant read, "On Valentine's Day open the car door for her. After Valentine's Day open the car boot for her."
It prompted outrage on Twitter, with many calling the sign "tone deaf" and "disgusting".
The owner of the restaurant defended his sign despite ex-Prime Minister Helen Clarke calling for it to be scrapped.
A fish and chip shop in Far North Queensland was also subject to outrage in January over its name -- The Battered Wife Fish & Chip Shop.
The shop has since announced that it's closing down after a complaint was made to the Department of Fair Work.
Feature image: Instagram/@handjobsnailsandspa.