The Oscars Swag Bag Might Just Be Better Than An Actual Academy Award
The contents of the (unofficial) Oscars gift bag include luxury holidays, $40k's worth of cosmetic treatments and a heap of weed.
Before we dive into the goody bag to end all goody bags let's not forget that there isn't technically an official Oscars swag bag -- in fact, the Academy discontinued theirs over a decade ago. Party-poopers, right?
Not to worry as an LA-based marketing company has stepped in with their own "Everyone Wins Nominee Gift Bag".
With treats worth hundreds of thousands of dollars you can rest assured this year's nominees -- like Emma Stone, Richard E. Grant, Regina King and Bradley Cooper -- won't go home empty handed.
READ MORE: Academy Awards 2019: Here Are All The Oscars Nominees
A luxury small-ship adventure
OK, we are ~officially~ jealous.
The generous folk at International Expeditions are offering nominees the choice of heading on a luxury small-ship adventures to either Iceland, the Galapagos, the Amazon or Costa Rica and Panama.
They also get to bring along a guest. Talk about livin' the dream.
A cannabis club membership
Nominees will get an annual membership to MOTA Los Angeles -- an exclusive cannabis-friendly social club for 'creatives' which is quite possibly the most Hollywood sentence you'll ever read.
A nip/tuck
Celebs can freshen up their award-season-weary faces and bodies with a cool $42,500 worth of nips and tucks including chemical peels, Botox, laser skin resurfacing and more at Dr Konstantin Vasyukevich's luxe Upper East Side New York City office.
A Grecian getaway
Can't you just see the incredible Oscar-nominated cast of The Favourite -- Emma Stone, Rachel Weisz and Olivia Coleman -- having the most amazing girls trip here at the Avaton Luxury Villas Resort in Halkidiki, Greece?
There are 16 villas -- we bet Em, Rach and Liv would all share one -- with private pools, in-built sunbeds and views of the sparkling in Mediterranean waters. In case you're wondering, a villa is $660 per night.
A green bevvy
A. Junod absinthe has been handcrafted in the historical centre of absinthe production at the Emile Pernot distillery in Pontarlier France ... need we say more?
Bottoms up.
Magic lippie
These Blush & Whimsy lipsticks ($30) not only look magical -- yes, they're real flowers in there -- but they also change colour based on your body's unique pH and temperature of your skin.
Plus, they even have a hue named for these very awards -- 'Oscar Blush' -- which is perfect for pre-red carpet touch ups.
Now, pucker up.
Beauty on a high
Celebs can take their skin to a higher level with High Skincare -- a revolutionary range powered by Cannabis sativa seed oil.
They'll receive a cannabis facial moisturiser and facial oil -- and remember, it's not for smoking, y'all.
A toilet plunger
What Oscar-winner -- or nominee -- doesn't want an emoji poo-shaped toilet plunger? The Mister Poop plunger is 100 percent functional, holds a spare roll of toilet paper, glows in the dark, is anti-microbial and has a drip tray to keep your floor clean.
Forget the statue -- we want to be award one of these!
A golden getaway
Nominees can wind down from all that awards season stress -- and partying -- with a week of total mind, body and spirit renewal at the world's number one all-inclusive luxury wellness retreat, the Golden Door in Southern California.
The freebie -- which is valued at $13,000 -- includes a plus-one so call us, Rami Malek!
Freedom from fear
What can be more nerve-wracking and anxiety-inducing than waiting to hear your name called out at an awards show? Well, celebrity phobia relief expert Kalliope Barlis has offered to help ease nominees' nerves with her highly-successful mindfulness methods.
At $700 per 18-minute session, you'd hope you'd be fearless by the end.
READ MORE: The Oscars Are Going Hostless For The First Time Since 1989
Cannabis choccies
The incredibly cool and very innovative team from Coda Signature, California create chocolates which have been infused with cannabis oil.
Yes. Cannabis oil.
They also sound delicious, with one of their chocolates on offer described as having been "steeped with Earl Grey tea leaves and sweetened with Colorado Honey."
We'll take 50.
Sweat sessions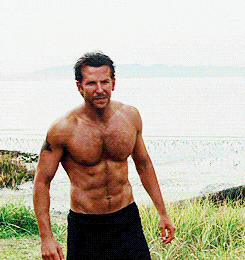 Umm, not that any of them need it -- we're looking at you, Bradley -- but nominees will also get a package of 10 personal training sessions with former bodybuilder Alexis Seletzky.
Us regular folk would have to cough up a cheeky $1,300 for the privilege to sweat up a storm with Seletzky but these lucky celebs get it for free.
Trendy t-shirts
We're no experts but we reckon stars are just like us when it comes to the need to get home and change into something comfy after a big night out. These 100 percent organic cotton designer tees from AP4Good -- which start at $80 -- are perfect for just that.
Fizzy drink
Attending award shows can be thirsty work. So, to help combat that parched feeling that only comes with living the high life, nominees will get a Yeti Cooler (what) full of different flavours of Jarritos natural soda.
Feature image: Getty, Instagram/@avatonresort, Instagram/@highskincare.