Beyoncé's Makeup Artist Says We've Been Wearing Foundation Wrong This Whole Time
The genius behind Beyoncé's flawless face has revealed his top tips for applying foundation, and some of them will leave you shook.
For years we've been taught to apply our foundation after our moisturiser has settled into our skin.
But, according to Sir John, the makeup guru responsible for Queen Bey's signature glow, there's a better way.
During a recent chat with Stylist, Sir John shared some of his favourite tips for applying foundation, including why he prefers working with wet skin and why we should ditch those foundation brushes.
So here for this!
READ MORE: Dual Duty Skincare Products For The Laziest Among Us
Tip #1
Apply Foundation On To Wet Skin
We know. This is pretty groundbreaking, but once you hear Sir John's reasoning behind the method, you'll be a convert in no time.
"Right before [applying] foundation is the best time to apply moisturiser," he explained. "I like foundation on wet skin. That way, when the moisturiser dries, your foundation adheres to the skin in a really organic way," he said.
Makes sense!
Tip #2
Use Cream And Powder Products Together
This one sent us into a little bit of a spin, but as Sir John goes on to explain that in this case, it's less about the appearance of the foundation and more about the health of your skin.
He explained: "Skin needs to be able to breathe, so things like long-lasting foundations don't always allow that to happen.
"Anything that tattoos itself to the T-Zone area of the face is just going to cause dehydration and make your complexion lacklustre, and we don't want that.
"So the way I create a really long-wearing finish is to use duality. I use a cream foundation and then I use a powder foundation on top of it -- so that duality creates long wear."
READ MORE: We've Found The Best Foundations To Last You Through The Heatwave
Tip #3
Ditch The Foundation Brush
Soz, but if the man behind Beyoncé's face tells you to that foundation brushes are not all that, then who are we to argue?
Sir John said he doesn't like using foundation brushes because he feels "the application doesn't look as seamless" as his other methods.
But that doesn't mean he's into using our fingers to blend.
Instead, Sir John recommends either "using a wet sponge, like a Beauty Blender" or even more controversially "a big fluffy blush brush".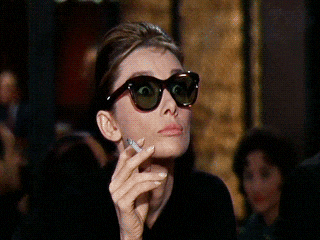 Tip #4
Embrace Your Flaws
OK, so you're probably thinking this is an easy thing to say if you're Beyoncé, but hear Sir John out.
"I know this sounds crazy, but I like seeing a dark circle and I like some of that texture around the eyes and some colour on the lid," he said.
To me that's sexy and it's real. You can conceal those areas if you like but to me, there's nothing wrong with seeing a little texture or seeing veins on your eyelids. It's 2019, it's cool, and we don't need to cover every little thing.
Tip #5
Stop Using Pressed Power Around Your Eyes
This one makes total sense and honestly, we can't believe we didn't realise this sooner.
The reason Sir John wants us to cut this out is that pressed powder is so dry, it'll just end up leaving creases under your eyes.
"It's really counterproductive and it automatically ages you. Instead, use a medium-sized fluffy brush and a loose powder to set any concealer or foundation you apply in that area," he said.
Now go forth and slay, you flawless Queens.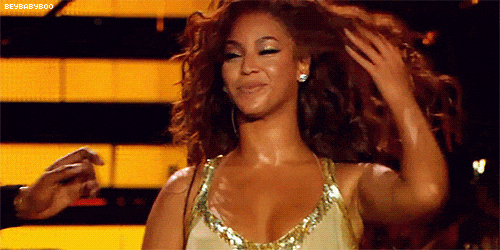 Feature Image: Getty