Goodbye Frizz, Here's How To Weather-Proof Your Hair
Humidity is no one's friend when it comes to hair. But welcome to Australia.
Let's face it summer weather is a total hair disaster for most of us -- and if it's not humidity, it's rain, blistering sun, more rain -- some days a blow dry can last two minutes on the way to work.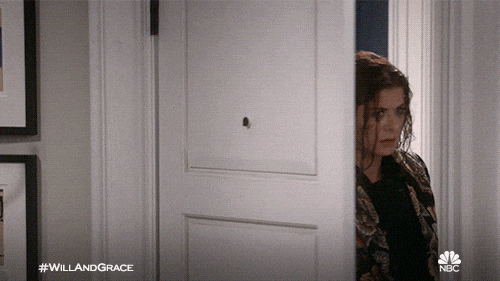 Add in curly hair that's prone to frizz or long hair that's prone to shrivel, or fine hair that promises to go limp with the first hint of a humid day and... gurrrrl, we feel your pain.
But there are things we can do, you know, to keep your crowing glory its glorious self. From treatments, cuts, products and accessories, here's how to keep your tresses tame in the hot, wet Aussie summer. Not a flyaway in sight.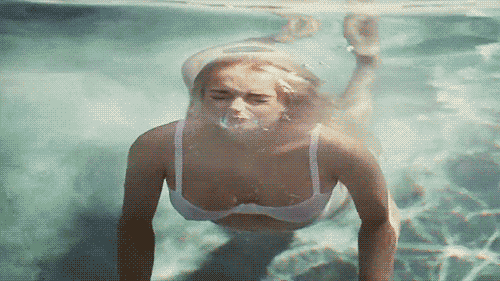 According to TCT Global Hairdresser of the Year and owner of Intershape Hair, Matrix Australia's Kobi Bokshish, the easiest way to summer-proof hair is to first sort out your cut.
"You need to avoid straight lines and overlayering," he told 10 daily. "You want to keep the hair cut textured and give soft lines -- it's all about removing the weight and texturing it so the hair is more loose, free, and organic. If there is not too much weight around it, it will frizz less and even if it gets wet, it will sit back properly."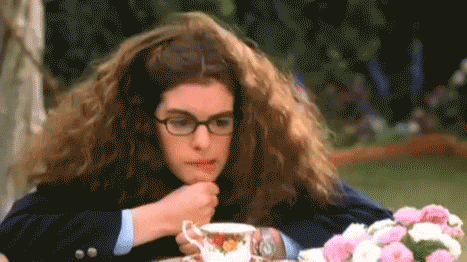 If you're really suffering, you could invest in a keratin treatment, like Global Kerain's The Best, which means goodbye frizz for a lovely, smooth, sleek four months.
Blissful.
READ MORE: Can You Pull Off This Summer's Hottest Hair Colour?
"People with fine, straight hair don't really need to worry about it because their hair is always sleek and it will dry normally, but from December to February when it's humid, for those who have a bit of colour in their hair, a bit of movement or a bit of weight and a lot of frizz, getting a keratin treatment is a definite weather-proofing solution," said Bokshish.
But don't think that keratin treatment is actual hair straightening because it's not. "It's all about curl reduction and it's a frizz eliminator," said Bokshish, "so it's really going to reduce the effect humidity has on your hair."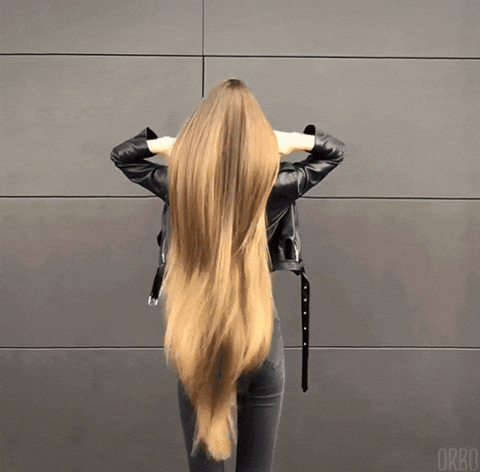 Bad hair days begone -- with the killer combo of cut and keratin, you will be ready for anything the Aussie summer can throw at you. And if disaster (read: rain) strikes, then there are products, right?
Yes indeed.
Bokshish recommended everyone invest in a good leave in conditioner. "Anything to nourish the hair," he said. And 10 styling's makeup artist Nicola Burford agreed, adding. "We use smoothing creme, like CPR Frizzy, and Wella EIMI Flowing Form Anti Frizz Balm. Any of those will help control frizz -- put that in after you wash your hair and before you dry it. And if you know it's going to be a frizzy day, you seal it with an Anti-Humidity Seal. KMS make a really lovely one. "
READ MORE: Do You Really Need To Spend Big On Shampoo And Conditioner? We Asked An Expert
If you're caught in a downpour, it can be a good idea to have something in your handbag to help. Bokshish's tip?
"Matrix makes a product called The Miracle Creator 20, basically it's a spray nourisher, anti-frizz and detangler in one. I would say that would help on everyone's hair as it dries."
And added, Burford, as a quick fix, "an oil-based hair wax is quite good, Just rub a fingertip size amount in your hands and press it over the top of your hair to tame the frizz. It's nicer than layers of hairspray as it won't go crunchy." She suggested you keep a small travel sized pot of the wax in your handbag for emergencies.
Of course, this season's hottest accessory is a hair clip -- just ask Zoe Foster-Blake, who has been singing their praises in recent stories on her Instagram and wearing them to hold back her growing-out fringe.
Both experts agree they can be a godsend.
"If you're in a corporate environment where you can't go too crazy, there are some beautiful barrettes in fashion," Burford told 10 daily. "Go for a statement piece -- don't just wack in a bobby pin. You can go for a simple gold style, or something bejewelled, or even a big bow on a ponytail."
And according to Bokshish, another unexpected accessory can save many bad hair days. "It's very useful if you have a chopstick in your bag. You can put your hair up with that -- and it can look great, especially when your hair is a bit damp!"
And if all else fails? "An umbrella I guess," laughed Bokshish.
Congrats on your beautiful, smooth, frizz-free hair! You're so welcome.
Feature Image: Getty