Meghan Markle's Royal Wardrobe Cost $750K -- Here's What She Could've Bought Instead
Sure, designer dresses are nice and all, but is the Duchess interested in thousands of servings of smashed avo toast?
Newlywed Meghan has had a near-faultless year in terms of fashion -- her royal tour style was impeccable -- but it all comes at a cost. How much moolah are we talking?
Well, wonder no longer 'cause someone's already done the maths.
UFO No More -- a site that is dedicated to identifying our fave royals' 'fashion objects' -- has crunched the numbers on the DoS's 2018 wardrobe, along with 13 other stylish blue bloods from around the world.
The result is a comprehensive look at the value of the new clothing worn by the likes of Queen Maxima of the Netherlands, Britain's Kate Middleton and her sister-in-law, the Duchess of Sussex herself.
READ MORE: Meghan And Kate Were Fashionable -- Not Feuding -- For The Royal Christmas Day Church Service
Altogether this set of stylish female royals debuted about 1600 brand-spanking new outfits and accessories between them last year, at a total cost of just under two million bucks.
Phew!
Hey big spenders
It's little surprise that Prince Harry's main squeeze topped the list, and by a royal-sized margin too. The actor-turned-royal's budget blew out at a whopping $764,966.
That's a wardrobe that even SATC's Carrie Bradshaw would be jealous of.
Meghan was a cool $600,000 ahead of our very own Aussie-born Crown Princess Mary of Denmark, who came in second place with a bill of just under $165K.
The Duchess of Cambridge was a respectable fourth with $128,000 which is a testament to her wear-it-again (and again) approach to fashion.
Breaking down the bill
There's no denying that three-quarters of a million bought the ex-Suits star a stunning set of duds.
She's wowed in a series of exxy designer outfits by Stella McCartney, Roland Mouret and Jason Wu -- and even some cheap-and-cheerful styles as well.
There are two items in particular that boost the Duchess' grand total, and they are her $330,000 Cartier Reflection Wedding Bracelet and Earrings. According to some, they were a gift from her father-in-law Prince Charles and therefore shouldn't count toward her wardrobe total.
The Palace has stayed mum on the whole thing so UFO No More decided to tally them up. But even without those on her tab Megs would still beat Mary by miles.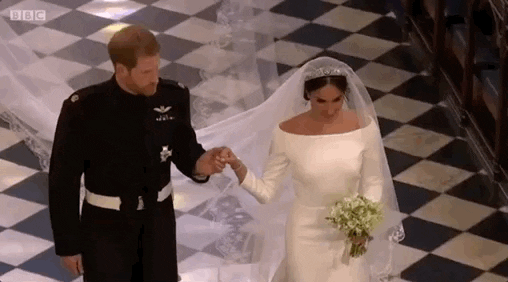 Don't forget that this doesn't include her incredible custom-designed Givenchy wedding dress, which Time valued at upwards of a "few hundred thousand dollars." Um, YIKES.
What $764,966 could've bought
So, what could the mum-to-be have blown her fashion budget on instead?
34,771 smashed avo on toasts from The Grounds of the City in Sydney.
A six-bedroom house on 1.46 hectares in Tasmania.
764,966 Slurpees from 7-Eleven.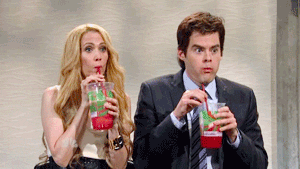 1,774 pairs of Adidas Yeezy Boost 350 V2s.
592,996 copies of LadBaby's chart-topping Christmas single about sausage rolls, "We Built This City."
A 54,679-month standard subscription to Netflix.
Feature image: Getty.