Australia, Here Are The Wildest Makeup Trends We Googled In 2018
Okay Google, what is 'festival makeup?'
Google has just gone and spilt the tea on the most searched-for terms of the last 12 months, and when it comes to makeup, the internet had quite a few questions.
Seems like a certain spooky holiday, and a bold and beautiful decade were all on our collective mind-brain at some point in 2018.
Curious? You know you are. Here's exactly what y'all searched for, with handy answers courtesy of 10 daily. And Google, of course.
"Crayola makeup"
No, it's not what you're thinking -- little kids going cray with a few ... crayons.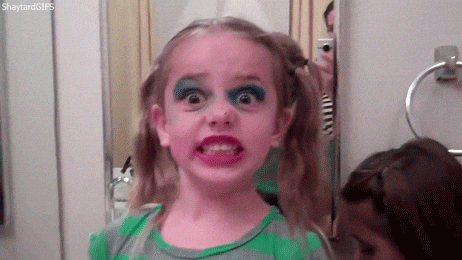 It's, in fact, a legit 58-piece makeup line by Crayola, featuring face, lip and cheek crayons and more in 95 hyper-coloured shades.
Launched in June, the ASOS-exclusive range looked just like their real-life crayon counterparts making Crayola Beauty a sure-fire hit with nostalgic '90s kids/makeup-lovers.
READ MORE: These Will Be Our Top Beauty Trends For 2019 According To Pinterest
"Halloween makeup easy"
This one's easy as (pumpkin) pie to answer. Just check out our gruesome yet totally do-able Halloween makeup tutorial.
It's scary good.
"'80s makeup"
It might be known as The Decade Fashion Forgot -- but that sure as hell didn't stop us from trying to relive it … purple eyeshadow and all.
From frosted blue eyeshadow to pale pink lips and crimped hair -- Australians were looking to Madonna and Blondie as their muse. Respect.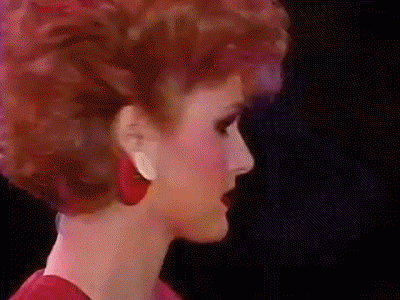 READ MORE: The Most Random Things Aussies Googled In 2018
"Festival makeup"
From what we can see, getting festie-ready involves a few simple steps -- just grab a tub of (biodegradable) body glitter, throw it over yourself, brush your hair (but not too much), stick on a few jewels then BOOM, you're ready to mosh or whatever it is that youth does at festivals these days.
Feature Image: Getty