How To Ace Your Brow Game No Matter Your Budget
Two brow gurus explain which treatment is best for you -- and your brows.
When it comes to primping and preening our eyebrows, we've come a looooooong way since the days of using mere old tweezers and wax.
Nowadays there's a whole range of on-fleek eyebrow treatments available to help achieve your best face-framing brow result. The trick is understanding which treatment best suits your arches -- and skin type -- and overall budget.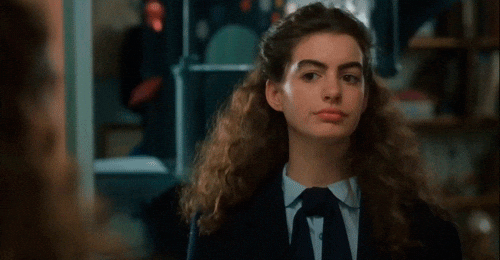 We turned to two of Australia's top brow experts, Amy-Jean Linnehan of Amy Jean Brow Agency, and Lana Tarek of Lana Tarek Brow Academy to get the lowdown.
READ MORE: The Post-Workout Beauty Routine For Skin That's Fit AF
From feather-touch tattooing, to henna and micro-blading, these eyebrow gurus took us through some of the most popular brow treatments available right now. Here's how to find one that best works for you -- and your arches.
Feather touch brows
Perfect for: serious brow devotees. Including people with finer hairs and minor gaps in their brow line, with normal to dry skin and small pores.
"Brow feathering looks completely natural because it perfectly mimics real brow hair and the effect lasts for years," Jean told 10 daily.
It can be done two ways -- the method involves using a manual hand-held device (also used in micro-blading) or a machine that mimics real brow hair. Jean's salon offers both, while Tarek opts for the manual method.
Each new strand is intricately etched into the skin and coloured using an organic pigment, and the process can be customised to your needs -- whether you're after some subtle colour or complete brow remodelling.
Results last anywhere between nine to 24 months depending on your skin type -- drier skin tends to retain the pigment far more effectively than oily types.
Tarek told us that the treatment is not recommended for anyone with oily skin "as strokes can expand and blur over time or those with major scarring or gaps."
If you're a heavy user of skincare containing 'active' ingredients -- such as retinol, AHA and vitamin A, C and E -- Jean said this particular treatment isn't for you either.
Price: from $995 at Amy Jean Brow Agency and $700 at Lana Tarek Eyebrow Specialists
Henna Brows
Perfect for: pain sensitive souls, and commitment-phobes.
"Henna brows are ideal for sensitive skin types or the ladies out there who aren't ready to take the leap into the brow tattooing world," Jean told 10 daily.
The treatment is essentially a long-lasting brow tint. It involves staining the skin using all-natural Henna dyes -- which is more effective than traditional tints -- to cast a shadow of colour behind the brow hairs and set your ultimate shape.
READ MORE: How Often Do You Really Need To Wash Your Hair? We Asked An Expert
The colour sets to a powder-like matte finish that lasts for two weeks to a month depending on your skin type. Applying a light brow powder or pencil to your brows adds further depth or darkness.
Henna is vegan-friendly and all natural without any peroxides or preservatives so it's A-OK if you have sensitive skin.
Price: $75 at Amy Jean Brow Agency.
HD brows
Perfect for: gals with super light brows -- or even some greys.
"HD aka High Definition brows involves shaping, waxing, tinting and styling the brows for a super defined brow look," Tarek told 10 daily.
You can expect results to last around two weeks, however, it varies according to skin type.
Tarek's hot tip? Ladies who have had micro-blading done often get HD brows once a month to maintain their look.
"It basically makes brows look more neat and styled, perfect for those who want their brows ALWAYS on fleek."
Price: $45 at Lana Tarek Eyebrow Specialists.
Mist brow tattoo
Perfect for: low-key beauties looking for a natural but long-lasting look. Also great for those with oily skin, major scars, and scarce hairs in the eyebrow area.
Jean describes the mist brow tattoo technique -- which gives a "powdered in permanently" look -- as ideal for the ultimate low fuss, 'never want to bother with brow filling' type lady.
Tarek agrees, telling 10 daily, "it lasts heaps longer than microblading, ranging from anywhere from three to four years."
The process involves implanting pixilated dots of organic pigments into the outer layers of the skin using a single needle attached to a cosmetic tattoo machine.
READ MORE: These Will Be Our Top Beauty Trends For 2019 According To Pinterest
The result is a 'mist' of colour hence the name. At Tarek's salon, it's called ombré brows in reference to how the colour graduates from a softer shade at the beginning of the brow through to a darker defined shade towards the middle and tail.
Price: from $995 at Amy Jean Brow Agency and from $1200 Lana Tarek Eyebrow Specialists.
'Combination or brow blend' tattoo
Perfect for: lovers of micro-blading and Mist brows.
Jean's fresh new offering gives brow babes the best of both worlds.
It's a combination of traditional microblading at the start of the brow, and Jean's signature Mist brow tattoo technique through the body, arch and tail.
The result is an incredibly natural, airbrushed effect.
Price: from $995 Amy Jean Brow Agency.
Keratin Brow Infusion Treatment
Perfect for: owners of unruly brows.
Tarek's salon will begin offering this treatment in early 2019, which infuses natural Keratin into each strand of hair to soften, straighten, and shape the brows by redirecting the natural eyebrow growth.
"The Keratin is used to maximise the diameter of each hair, enhancing the volume and shape of the brows before setting them perfectly in place," Tarek told 10 daily.
The process, which takes roughly one hour and lasts four to six weeks, doesn't damage the hair, but rather richly nourishes it with anti-oxidants and hydration -- it actually promotes healthy growth and leaves eyebrows looking darker and fuller.
Available at: Lana Tarek Eyebrow Specialists (price on consultation).