Plus-Size Models Shut Down Times Square To Stage Pop-Up Catwalk
Not all heroes wear capes.
In fact, some even wear stilettos.
Ladies and gentlemen, meet modelling world's new champions.
Around 200 models of varying size and ability have strutted their fine stuff down a pop-up runway in New York City's Time Square to prove that you don't need to look like an, ahem, angel to be gosh darn beautiful.
READ MORE: Jameela Jamil Totally Dumps On Airbrushing And Calls For A Ban
Organised by former America's Next Top Model contestant Khrystyana Kazakova, the runway was dreamt up in response to a rather big fashion show that isn't known for celebrating a variety of shapes and sizes.
In an interview with The New York Post, Kazakova explained why she decided to create this gentle protest against the show: "I was talking with my friends like, 'Oh my gosh, it makes me feel horrible.' A lot of people feel unattractive after watching it."
READ MORE: Ladies, This Ad Will Make You Fall In Love With Your Vulva
For models to be eligible to walk in Kazakova's, all they had to do was respond to an invitation she posted on her social media accounts. No gruelling workout session or special diet. It was an open invitation for each and every single person.
In the end, over 200 people responded.
A number of plus-size brands including King Size, Swimsuits for All, and Woman Within all donated ensembles to the models -- who were even treated to a few sneaky mimosas and breakfast before their debut.
Taking to her Instagram page after the show had ended, Kazakova thanked everyone involved -- from the wardrobe department to the makeup artists -- heaping praise on the models who she says "taught me so much patience, kindness, understanding, gratitude, and self-confidence".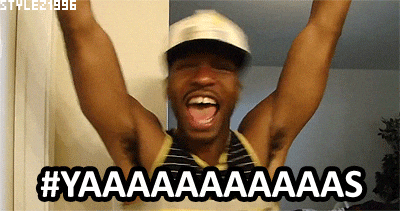 Feature Image: Instagram