Ezra Miller's Boozy Red Carpet Accessory Is A Big Weekend Mood
Full disclosure: this is basically an Ezra Miller fashion appreciation post, and we're okay with that.
Our man Ezra Miller, actor and wearer of fabulous, OTT farshuns, has gone and darn well made wigs fly once again with his latest red carpet appearance, and we are so here for it.
The 26-year-old stepped out for the Tokyo photocall for Dior's pre-fall 2019 men's collection on Friday repping the designer brand from head-to-toe, natch.
Sure, his floral jacket, white, wide-legged pants and monogrammed sneaks were all on point, but let's just focus on his choice in accessory.
READ MORE: Ezra Miller Hits Out At Fantastic Beasts Critics
A glass of Champagne.
His MIND.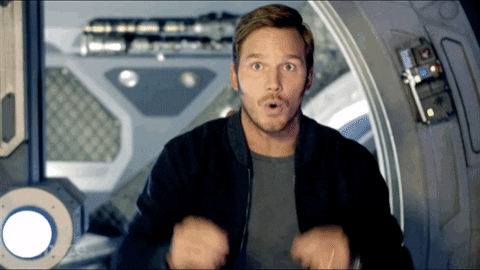 Because who doesn't like to sip on some bubbles while they're slaying the red carpet? It does work up a thirst.
Miller paired his Rihanna-esque accoutrement with Harry Potter-style specs -- a nod to his role in Fantastic Beasts, no doubt -- a few chunky rings and a clipboard and pen.
Why? He is takin' notes y'all, and tbh we wanna be on that list.
This isn't the first time the The Perks of Being a Wallflower star has done things differently style-wise.
Case in point: when he shut down the world premiere of Fantastic Beasts: The Crimes of Grindelwald in Paris on November 8.
Some called it Dementor-chic, others likened him to a sassy sleeping bag and a scary balloon person. We think Miller's Moncler by Pierpaolo Piccioli get-up was pure genius. Warm, puffy genius.
Thank u, next!
A few days later at the UK premiere, Miller backed up his all-black lewk with something from the other end of the colour spectrum -- snow white.
In fact, his Givenchy feathered cape pointed to one style inspo only -- Hedwig, Harry Potter's owl -- and again we shouted HIS MIND.
READ MORE: Harry Potter Fans Have A Lot Of Questions After THIS Character Was Revealed In Fantastic Beasts 2
Always one for a ~quirky~ accessory, Miller flaunted the most bad-ass of all curses from the HP universe, Avada Kedavra, inked on his palms.
The white frosted tips and matching pearly makeup? YES. Come thru with those early noughties beauty vibes.
Thanks, we'll see you next time on 'Ezra Miller And His Dream Red Carpet Wardrobe.' Bye!
Feature image: Getty.