Every 15 Minutes Someone In Australia Buys This Eye Cream
Let's face it -- all anyone of us really want in life is happiness, a comfortable pair of shoes and no wrinkles around their eyes.
While we can't really help with the first two (although reading 10 daily should bring you loads of happiness) we can help with the wrinkly part.
New Zealand-based skincare brand Antipodes is leading the charge for keeping our skin smooth with their gentle Kiwi Seed Oil Eye Cream.
In fact the cream, which retails for $56, is so popular one is sold somewhere in Australia every fifteen minutes.
The cream is rich in Vitamin C thanks to the fruit, which helps to moisturise and soften lines. The benefits of Vitamin C on our skin have long been touted, most recently they were explained in a study from Oregon State University which found that, when applied topically, it can help assist in the production of collagen.
READ MORE: The Summer's Hottest Shoe Is From Kmart And It's Already Selling Out
READ MORE: Liz Taylor's Makeup Artist Revealed The Secret To Her Legendary Brows
It's also been tried-and-tested and is scientifically proven to stimulate synthesis of collagen production in human skin cells up to 82 percent.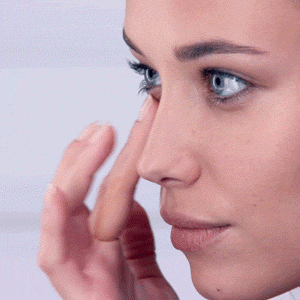 The cream also has avocado and carrot seed oil to reduce lines that have already started to form.
It's also got some pretty stellar reviews on the product on its Instagram page, with users heralding the cream as their "absolute favourite".
"OMG, the eye cream is insane," wrote one user. "I fell in love with it". While another commented: "I can't live without this".
Just take all our money already!
Feature Image: Getty