Drew Barrymore's FLOWER Makeup Line Is Coming To Australia
It's finally official.
Everyone's best friend, Drew Barrymore, is bringing her FLOWER makeup line to Australia -- and it's due to hit our shelves in January next year.
The cruelty-free cosmetic brand has already earned itself a cult following overseas -- thanks to Barrymore's vision of creating fun and quirky makeup that just about anyone can afford.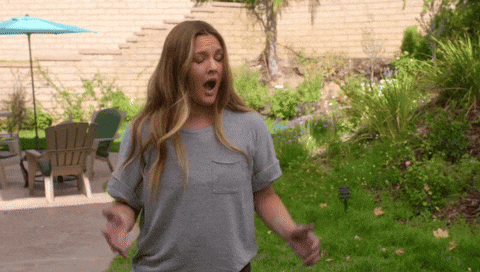 READ MORE: Models Walk The Runway Covered In Chocolate
READ MORE: These Prosthetic Skin Heels Will Haunt Your Dreams
The brand will be exclusively stocked by Chemist Warehouse -- and you can pick up some products for as little as $3.99.
The 40-year-old actress started the brand in 2013 with the mission statement that "women everywhere deserve the best quality, most efficacious products at an affordable price".
She's also pretty much smothered the brand (in a good way) with a body-postivity image -- peppering quotes such as 'love the way you look' on the website and on Instagram.
The brand is able to keep its costs down by minimising on advertising and instead pouring money into its packaging and formulas.
Barrymore also actively spruiks the brand on her social media accounts -- showcasing the latest products and looks you can achieve with them to her her 9.8 million followers.
The Charlie's Angels star is known for playing with her makeup looks. Remember these pure farshun moments during the press tour for Charlie's Angels: Full Throttle back in 2003?
here are Some of The Products we can't wait to try
Light Illusion Foundation
Petal Pout Lip Colour
Wanderlust Eyeshadow Palette
Lift & Sculpt Contouring Palette
Feature Image: Getty