Meghan Markle's Lazy AF Method For Taking Off Your Makeup
She might be one of the most famous women in the world, but when it comes to taking off her makeup, Meghan Markle is all of us.
Instead of using some fancy-schmancy product gifted to her, our gal sticks to what she knows best, using everyone's favourite 'I CBF washing my face' hack.
Yup, the ever-so-regal Duchess of Sussex uses makeup wipes to cleanse her skin after a long hard day in front of the paparazzi.
READ MORE: 'I Met Meghan And Harry And It Was Everything You'd Expect And More'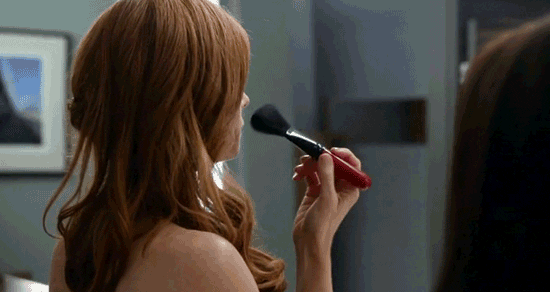 According to an interview she gave to Beauty Banter back in 2016, Bioré is her brand of choice.
They're great to keep in the car and on your nightstand when you have those horribly lazy nights that the thought of getting up to actually wash your face seems unbearable
The former Suits star admitted she was such a fan of the product, she used to buy them in bulk.
This isn't the first budget beauty buy that Meghan has admitted to hoarding. During the same interview, the mother-to-be claimed to be a slave to Nivea's Q10 Firming Body Lotion.
READ MORE: Meghan Markle Pairs Ridiculously Affordable ASOS Dress With Exxy Heels
"It's honestly my favourite lotion on the market, it's so affordable and makes my skin look and feel amazing," she said.
The best part? Both products are cheap as chips. You can grab the Bioré Daily Deep Pore Cleansing Wipes at Priceline for $6.99 and a bottle of the Nivea Q10 Firming Body Lotion for $9.99 also at Priceline.
Feature Image: Getty