Professional-Looking Halloween Makeup You Can Totally DIY At Home
You'll be a right bloody mess by the end.
It's that time of the year again when kids and grown up kids can walk down the street dressed as superheroes, celebrity couples or even a mouse -- duh! -- and no-one blinks an eye.
Yup, it's Halloween.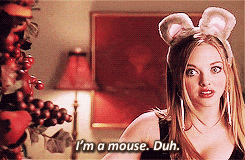 If your costume aspirations run a bit darker than a clean-cut Superman or a fluffy animal, then you're in luck.
ten daily's makeup tutorial, led by multi-talented Entertainment Reporter Jessica Lynch, is all you need to whip up a variety of fake-yet-very-real-looking wounds.
READ MORE: The Most Creative Celebrity Halloween Costumes This Year
READ MORE: The Most Topical Halloween Costume Of 2018 Was A Contaminated Strawberry
We're talking about a movie-worthy bleeding forehead gash, a gut-churning 'nail gun fail,' a bruised broken nose and a sliced up cheek.
Sound gross? You bet it does.
But it's definitely not as tricky as it sounds. Once you master the forehead wound -- which takes about 20 minutes from start to gruesome finish -- you can apply a similar technique to different types of nasty mishaps all over your body.
Plus, you don't need to spend a bomb on fancy-schmancy special effects makeup. We grabbed a few key products like nose and scar wax and fake blood from a specialty makeup shop, Scotty's Makeup and Beauty (they've got an online store, too).
All in all it came to about $40, and you'll likely have stuff left over for next year.
The rest of the bits and bobs we used -- like Q-tips and purple eyeshadow -- you probs already have lying around at home.
You'll find the full list of products we used below.
A few final tips
To make sure you're ready to go on the night it's a good idea to do a trial run beforehand, especially if you've never worked with nose and scar wax before.
Remember to coat your fingers and any tools you're using with Vaseline or paw paw ointment to avoid the wax sticking everywhere except where you want it to go.
Jess used a layer of liquid latex (see list below) to prep skin before adding the nose and scar wax, but this is optional. It just helps the 'wound' last longer, so if you're hitting up the dance floor you might not want to skip this step.
To blend and add detail to the nose and scar wax Jess used a butter knife but we strongly recommend you use a proper stainless steel makeup mixing spatula (see list below) instead as it's safer and easier to handle.
READ MORE: Spooky Yet Stunning Halloween Makeup Ideas
READ MORE: We've Just Found The Best Worst Knock-Off Halloween Costumes
Your spooky shopping list
Professional products:
Ben Nye Nose & Scar Wax, $10.
Thick Silicone Flow Blood Original, $16.
Scotty's Stipple Sponge Coarse, $2.50.
Scotty's Spatula 6 Inch, $10.
Optional: Ben Nye's Latex for Sensitive Skin, $22.
Stuff from home:
Q-tips, tissues, face wipes (for mistakes), Vaseline or paw paw ointment.
A makeup brush and setting powder.
A few different coloured lip sticks and eyeshadows e.g. red, purple, maroon.
An old towel (to protect your clothes).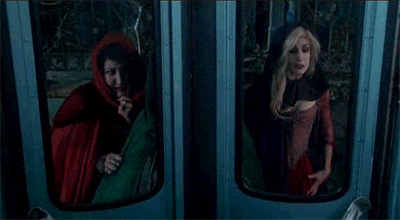 So, ready to scare your friends, family and the poor Uber driver who has to take you to your Halloween 'do?
Watch the creep-tastic video above -- WARNING: it's not for the weak of stomach.
Feature image: Myles Davies.