A Cat Just Walked A Runway In Turkey And It Was Pawfection
Werk it.
In a fashion moment that will live in infamy -- a cat has somehow managed to invade a runway during a fashion show in Turkey.
The very unimpressed intruder plonked itself at the start of the catwalk and showed exactly what she thought of the latest designs from Emaar Square Mall -- by proceeding to clean itself as models strut past.
Finally feline as if she'd found her pawfect spot -- the very sassy cat soon began swiping at models who got too close.
READ MORE: These Prosthetic Skin Heels Will Haunt Your Dreams
READ MORE: Almost 50 Percent Of Women Stress About Repeating Outfits At Work
But it didn't take long for the cat to tire of watching the amateurs strutting the runway. So, with a single flick of its tail, the feisty feline got on all fours and decided to show everyone how it's done.
After making its way down to the end of the runway, the cat paused -- as if the fashion – giving the audience once last chance to see what pawfection really looks like.
Guests were stunned -- with the designer behind the show, Goksen Hakki Ali, telling The Dodo that "everybody was in shock".
It's still unclear where the cat came from or who it belongs to, but according to Ali she may even use her new friend in future shows.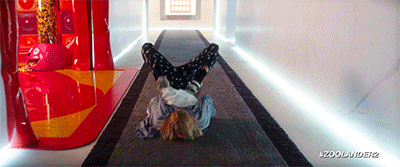 Feature Image: Instagram/@hknylcn