Meghan Markle's Favourite Beauty Item Is Probably Already Sitting In Your Cupboard
You glow, girl.
With all this recent jet setting around Australia -- not to mention being pregnant -- you'd think Meghan Markle's skin would show some signs of dryness.
But instead, the Duchess' skin has kept right on glowing like it's nobody's business.
As it turns out, her secret ingredient isn't some fancy shmancy elixir created by virgins under a full moon. Oh no. The cream Meghan said she uses "religiously" is Nivea's Q10 Firming Body Lotion.
READ MORE: Meghan Makes Her Mark(le) By Shunning A Tiara At Fiji State Dinner
"It's honestly my favourite lotion on the market, it's so affordable and makes my skin look and feel amazing," she told Beauty Banter.
Meghan told the publication that she had been using the cream since high school and "would buy a case of this at a time if I could find it."
According to the company, the body lotion has been developed with CoEnzyme Q10, a natural component of your skin which actively works to keep it firm. It also helps to helping to revive and strengthen your skin's ability to remain toned and supple.
Plus, it's cheap as chips -- with a 400mL bottle setting you back only $9.99.
READ MORE: Steal Meghan Markle's Aussie Tour Looks For Less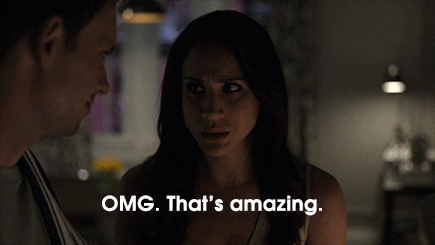 But Meghan isn't the only member of the royal family who's got a soft spot for Nivea. Back in 2011, her sister-in-law, Kate Middleton, was spotted stocking up on Nivea's Visage Pure and Natural Moisturising Day Cream.
That said, Meghan's best beauty tips -- which she gave to The Express -- won't cost you anything at all. "The first is to drink a lot of water -- it changes how you look," she said. "But I often forget to do it because I prefer wine!"
Girl, we feel you.
"The second is to smile, because everyone looks prettier when they're smiling," she said.
Feature Image: Getty