Almost 50 Percent Of Women Stress About Repeating Outfits At Work
It's a daily dilemma, but there's a way to beat those wardrobe worries.
Ladies, let's be real. Getting dressed for work is hard enough without the pressure of having to come up with a show-stopping and, more importantly, totally fresh and new lewk every damn day, right?
Exhausting.
It's a daily struggle and if you're nodding your head and exclaiming amen! then sista you are not alone.
A new survey of 2,700 workin' gals from 20 different countries revealed that almost half of them felt self-conscious about repeating outfits at the office.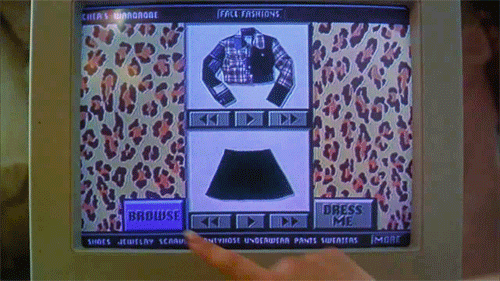 The survey, conducted by The Business of Fashion and girl boss herself Arianna Huffington's publication Thrive Global, also found that the rise and rise of social media now "kills" outfits.
That totally makes sense. A quick scroll through Instagram makes it abundantly clear that fashion bloggers and celebs are changing into a new set of glam new threads every couple of hours.
READ MORE: I Used A Personal Stylist And It Actually Changed My Life
Again, exhausting.
This anxiety about avoiding doubling up on 'old' outfits and the demand for new ones comes at a price. According to the survey women are dropping major cash on work clothes.
About 30 percent of respondents admitted to spending $700 or more on their work wardrobe over the past six months, while 19 percent spent $420 to $699, and 20 percent doled out $280 to $419.
Just 14 percent of women said they spent less than $140.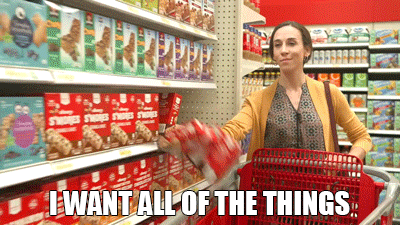 To put that in perspective, there are currently return flights from Sydney to Tokyo going for about $649.
So should women be getting so hung up on what they hang in their wardrobes?
Not according to iconic Belgian-American fashion designer Diane Von Furstenberg, who counts Blake Lively, Heidi Klum and Jessica Biel as fans.
She told Thrive Global that instead of seeing outfit repeating as a no-no, women should go the other way and embrace it. "It shows that the wearer has a strong sense of style," said Von Furstenberg.
READ MORE: Wardrobe Essentials Every Woman Needs Before Turning 30
"When you wear something you like -- maybe you'll even get it in different colors -- you begin to have your style," Von Furstenberg said. "I'm all for repetition."
Preach!
You don't have to look hard to come across some big names who are taking a leaf out of Von Furstenberg's rinse-and-repeat book.
US actress and funny lady Tiffany Haddish got a lot of mileage out of her stunning white Alexander McQueen dress, wearing it on three separate occasions.
Count 'em: first on the Girl's Trip red carpet, then to host SNL and finally to showbiz's night of night, the Oscars.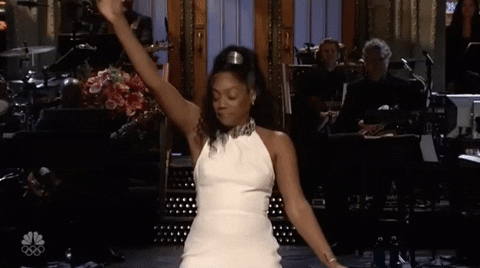 Apple's Steve Jobs trademarked the OG work uniform, making his black turtleneck and blue jeans his signature. If it ain't broke ...
A list of out and proud outfit repeaters isn't complete without a mention of Kate Middleton, who's worn the exact same dress, coat, shoes and hat combos many times over.
Ready to rock the same (or very similar) look to work day in day out sans stress?
According to wardrobe stylist Lauren Boutros from the Channel Ten Styling Team, the key might just hinge on making sure your own a few select wardrobe staples that you can mix and match with ease.
Here they are:
A tailored blazer
"You can wear with T-shirt, dress, gown, or styled as a full suit," is Boutros' tip.
Longline Single Breasted Jacket, $299, Country Road.
Black heeled points
"Whether in a matte suede or beautiful leather, this pair can make any outfit -- jeans and a t-shirt or a short floaty dress -- look polished."
Wittner Hanover Stiletto Heel, $189.95 (currently on sale for $100).
A plain white tee
Wear with the blazer -- see above!
Jac + Jack Brooklyn Tee, $90, The Iconic.
An trench coat
"Go for black or classic camel."
Cotton On Hannah Soft Mid Trench, $69.95.
A stand-out belt
"It cinches your waist, amps up plain outfits, and adds dimension."
The Armour Belt from Serpent & The Swan, $129, The Iconic.
Feature image: Giphy.