You Need To Start Paying Attention To Your Morning Skin Routine
A simple splash of water ain't gonna cut it anymore.
For serums, to cleansers, to under eye cremes and masks -- plenty has been written about how we should treat our skin before going to sleep.
But what about the best way to start the day?
To find out, ten daily spoke to Tracey Winder, who is the National Trainer for Swiss beauty brand, Mavala, for some tips in helping to give our skin the wake-up it needs.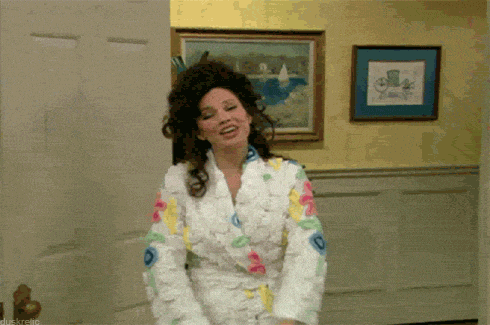 What is the FIRST thing we should do in the morning when it comes to skincare?
"Overnight the skin goes into repair and recovery mode to leave it feeling refreshed in the morning. It's also a time when toxins are eliminated, so the best thing to do first thing is give your skin a thorough cleanse to clear the skin of overnight residues and sebum.
During the day, the skin is in protection and defence mode, so it's important to layer the skin with SPF protection, hydration and antioxidants to help to protect from the aggressors during the day – things like, pollution, sun, stress and weather conditions. Early morning exercise also does wonders for the skin, boosting circulation, blood and oxygen flow leaving a 'post-exercise' glow."
On that note, what about our activities the day before – such as how much water we drank – does that impact our skin?
"Absolutely! Keeping skin well hydrated through the day by drinking plenty of water and using a hydrating serum will help to minimise dehydration, which presents itself in lots of little fine lines around the face.
Stress plays a huge role in our skin's appearance and can often result in a 'tired' or lackluster looking complexion with no radiance. An overnight mask is an intense treatment to help treat the daytime skin aggressors.
Mavala have just launched a really exciting mask, Skin Vitality Sleeping Mask that works overnight to infuse the skin with high-performing ingredients like Swiss apricot and micro-encapsulated AHA to transform the skin's appearance.
The formula detoxifies, unifies and smooths skin while providing a healthy glow complexion. It regains radiance and energy using night after night."
How can we prepare our skin for drying out? Because so many offices have really intense air conditioning...
"Lots of little steps help in this situation!
"Start by using a deeply hydrating serum, one rich in hyaluronic acid, which will help to optimise water reservoirs in the skin. Hyaluronic acid is the most important moisturising ingredient in cosmetology. Naturally present in the skin, it is capable of retaining up to 1000 times its weight in water and intensely and lastingly retains water in the heart of the skin."
Is there anything we can do during the day – like a facial mist – to help stay hydrated?
"Facial mists are the perfect solution for on-the-go skin hydration, especially in an air-conditioned office. They can leave dehydrated skin feeling quenched, soft and energised. The perfect pick-me-up for office fatigue."
What about under eye creams? Is it worth putting anything on before heading out for the day?
"It's worth considering an eye cream that also includes an SPF that can be tolerated in the eye area. The skin here is so much thinner and fragile than anywhere else on the body, so SPF protection is vital. Some serums can safely be applied around the eyes or under eye creams for an added boost."
Feature Image: Getty