Three Breasts Are Better Than Two, Apparently
Three was obviously better than two when it came to Giuliano Calza's sci-fi-esque collection for his label GCDS.
The Italian designer sent triple-breasted models down the runway at his Futuro Beach spring/summer 19 show that paid homage to '80s and '90s classic films and manga cartoons alike.
Guests at the September 22 presentation in Milan were welcomed with a kooky video message delivered by Tokyo Insta queen Naomi Watanabe.
"The world as you know it is over. It all crashed," she stated ominously.
The new world, according to Calza at least, involves additional body parts. It's like his brief was, 'add one more boob, but make it fashion.'
Sure, the sporty neon crop top looks good -- if a little small -- but where would girlfriend find a proper bra? That's hard enough with just two boobs.
READ MORE: This Light-Up Hair Look Is Truly Lit
The ample bosoms were a clear throwback to the three-breasted mutant prostitute named Mary from 1990 film Total Recall.
There was also reference to Zhora, the replicant and exotic dancer from 1982's Blade Runner, in one model's barely-there cling wrap-esque mini dress.
Luckily, this barely-there beauty avoided being 'retired' by Harrison Ford's Agent Deckard.
Run, Zhora run!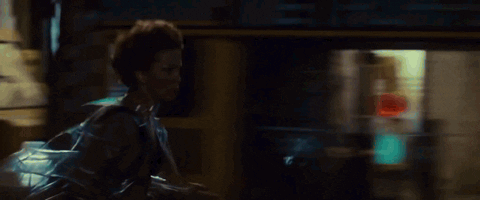 The show wasn't all about racy, bare-breasted sci-fi babes, though.
Characters from everyone's favourite cute-as-pie Japanese cartoon, Pokémon, popped up in the form of face masks, jumpers and tiny handbags.
READ MORE: This Man Recreates Emmys Gowns Out Of Coffee Filters And Trash And It's Epic
Then there were these angry-looking Jigglypuff over-the-knee boots. Love.
More of this on the runway, please and thank you.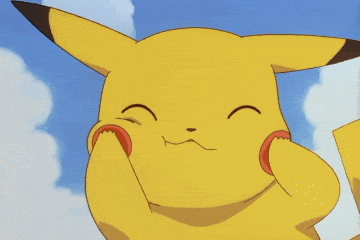 Feature image: Getty.