Kiss Dry, Wintry Lips Goodbye With This Beauty Pro's Top Tips
Just like the rest of your bod, your pout needs some TLC after a long, chilly winter.
MECCA's Senior Artist, Sally Axford, shared her top tips -- and her go-to product -- to transform dry, flaky lips and pucker up for spring.
The key to a polished pout, Axford told ten daily, is all about the prep and that means starting with an exfoliating lip scrub.
Buffing away old, dead skin will help reveal a smooth, fresh layer which is the perfect canvas for your fave lipstick or gloss.
Axford recommends scrubbing up twice a week so that your lips are always in tip-top shape.
In terms of products, she reaches for Too Faced Peaches and Cream Lip Scrub ($24, available October 2), and she also loves Mecca Cosmetica Kissable Lips Smoothing Lip Exfoliant ($27) and Frank Body Lip Scrub ($14.95).
Getting down to business, Axford said that the key to a successful lip scrub is letting it work for you.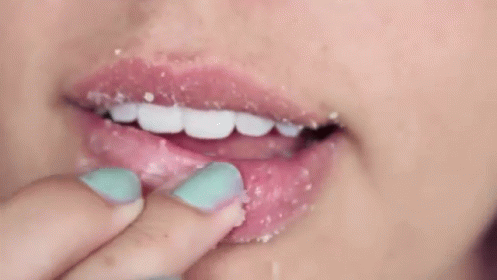 She applies the scrub to both the top and bottom lips then lets it sit for five minutes. This is crucial as it helps the oil in the scrub soften the dead skin on your lips so you can properly buff it off later.
Next, Axford grabs a cotton pad dampened with either warm water or, if a little extra help is needed, exfoliating toner -- she likes REN Clarifying Toning Lotion ($33) and its mix of lactic, glycolic and citric acids.
Then she gently buffs the scrub off in circular motions with the cotton pad. "This action will help flush blood to the surface of the lip, giving you fuller, plumper and pinker lips."
READ MORE: 6 Spring Beauty Essentials To Add To Your Makeup Bag Now
By this stage, your pout should be looking better than ever but the pamper sesh isn't over yet.
"Make sure you apply a lip mask or balm straight away to lock that moisture in!" was Axford's post-scrub tip.
Lip masks like Knesko Nano Gold Lip Mask ($26) or Skyn Iceland Plumping Lip Gels ($51) are both great options, and can be used right before start applying your makeup, Axford told ten daily.
If a balm is more your thing, Axford recommends applying a thick layer both on the lips and slightly around them to plump up the skin.
Her lip balm picks are By Terry Baume de Rose ($88) as it's "a classic and works quickly," and the Dr. Lipp Original Nipple Balm For Lips ($23). Don't be scared off by the name, as according to Axford this powerhouse product "harnesses the protective qualities of lanolin and stays on until you take it off."
Of course, the lip love doesn't have to stop there. If you have the time -- and the desire -- to add another step that you won't regret, Axford is a fan of the Too Faced Lip Injection Extreme ($41).
"It's amazing at visibly plumping the lips and flushing blood to the surface, giving the illusion of…well, the title says it all!"
Swipe the serum over lips and leave for 10 minutes, then pat with a tissue to remove any excess before applying your statement lipstick.
Speaking of lippie, Axford wants you to take stock of what you've been using for the last few months, and mix things up a little.
"Now is the perfect time to give your lips a break from your favourite liquid mattes and embrace a balmy or glossy texture in your lip products."
READ MORE: The Surprising Ways Sophie Monk Uses Lip Gloss
The reason for the switch-up, Axford told ten daily, is because the moisture content in glosses, cream lipsticks and tinted balms almost work like a mask to protect chapped lips from getting any drier during the day.
Don't worry, you don't have to say ciao to your fave mattes altogether.
"You can still throw on a beautiful matte lip when you're heading out and know it will look perfect because you've done all the groundwork!"
Sounds lip-tastic.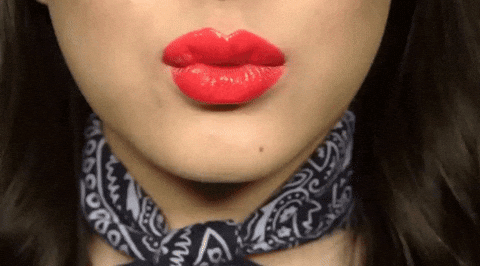 Mwah, mwah xx.
Feature image: Getty.