We Asked The Experts For Simple Ways To Use Strawberries In Your Skincare
Deliciously hydrating.
As our farmers struggle to cope with the ongoing strawberry crisis, Australians are doing what they do best: looking for ways to help out their mates.
Given we've already expounded the many culinary delights that involve strawberries, the team at ten daily decided to think outside the box ... and not with our stomachs (for once) and asked the ten styling team for their expert tips on how we can incorporate strawberries in our beauty routine.
And, the best part is, once you're done you can eat the leftovers. Sorry, couldn't help it.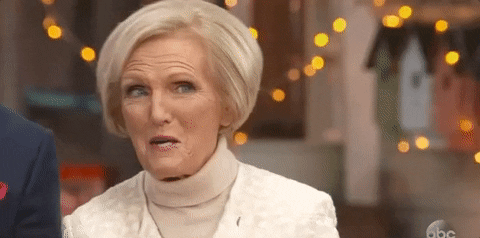 MASK:
What you need:
Strawberries
Greek Yogurt
What you do:
Apart from sounding absolutely scrummy, this mask will help to brighten and nourish your skin thanks to the enzymes and proteins in both the strawberries and the yogurt.
Strawberries are packed with things like vitamin C, and alpha hydroxy acid helping to aid in your skin's collagen production and even out your skin tone.
Meanwhile the yogurt is also packed with lactic acid – which is another alpha hydroxy acid.
Nicola Burford from ten styling told ten daily it doesn't take long to make the mask.
"Blitz up some strawberries and add in some good quality Greek yogurt. Then make sure you put it on your skin and leave it for a little while so the enzymes and proteins can get to work," she said.
For an added calming effect add in a tablespoon of honey.
LIP SCRUB:
What you need:
Strawberries
Raw Sugar
What you do:
Let's face it, lip balm can only do so much. To help refresh your lips and get rid of that dry winter skin, make a scrub using mashed strawberries and raw sugar.
Yup, it's absolutely as simple as it sounds.
Grab some strawberries and mash them up with a fork, then add in a tablespoon of raw sugar and mix.
"The best part is when you're done you can just lick it off," said Burford.
HYDRATING MIST:
What you need:
Strawberries
Coffee Filter
Boiling Water
What you do:
Is there anything in the world that smells better than fresh strawberries? That's a rhetorical question, BTW.
Burford revealed an ingenious way to add that sweet scent to your hydrating mist so that you'll get a delicious hit of it every time you freshen up.
"Get some strawberries and put them in a coffee filter and sit that above a bowl. Then boil some water and pour it over the strawberries. Then once cooled add some to your favourite hydrating face mist.
"The remaining water will almost be like a strawberry tea and smell absolutely divine. It's like aromatherapy for your face," she said.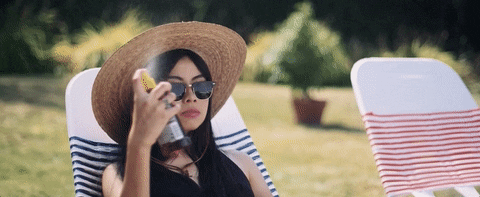 Feature Image: Getty