Lady Gaga Is Launching A Beauty And Skincare Line So Praise Lawd
A beauty star is born.
Word is out, Little Monsters: our one true queen, Lady Gaga, is blessing us with a makeup and skincare line.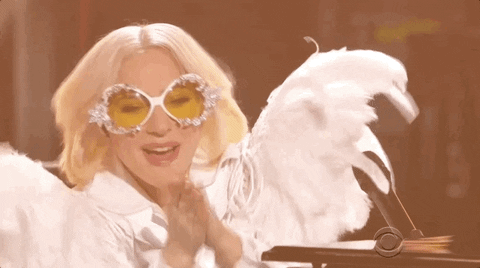 You might be all like, this sounds kinda familiar, and you'd be right.
Rumours about the line started swirling back in February 2018 when Gaga's company, Ate My Heart Inc., reportedly applied to trademark the name Haus Beauty.
A quick search at the United States Patent and Trademark Office confirms that Mother Monster is indeed expanding her empire. Pretty good detective work, huh?
READ MORE: Lady Gaga Gave Bradley Cooper A Makeup Drag Tutorial
The Haus Beauty range is going to be huge, if the enormous list of goods and services listed under the trademark is anything to go by.
Think beauty products like foundations, eyeshadows and lipsticks as well as skincare like cleansers, masks and oils.
And if Gaga's own taste is anything to go by, the entire Haus Beauty line will be INCREDIBLE.
Eagle-eyed Little Monsters reckon that the "Born This Way" singer may have let the cat (eye) out of the bag in her September '73 Questions' video with Vogue.
READ MORE: Lady Gaga Discusses The 'Unnatural' Environment Of Fame
When asked, "Can you reveal for me one of your beauty secrets?" Gaga coyly responded with a single word: "soon".
So how soon is soon?
Knowing our Lady, the official Haus Beauty drop will be about a million times more dramatic and breathtaking than even her jaw-dropping Venice Film Festival red carpet appearance.
Can you imagine?
Girl shut that down, just like she'll shut down the beauty scene. Rihanna better watch her back 'cause Haus Beauty is coming for Fenty.
Feature image: Getty.