The Surprising Ways Sophie Monk Uses Lip Gloss
Her beauty secret's out.
There's so much to love about Aussie legend Sophie Monk. She's smart, talented and drop-dead gorgeous, and on top of all that there's her self-deprecating sense of humour.
Case in point was her response to ten daily's question about her biggest fashion or beauty blunder.
"I rocked a Camel Toe," was Monk's straight-up reply. No shame there, girl!
Hilarious undie malfunctions aside, the 38-year-old quadruple-threat is no amateur when it comes to looking camera-ready. Let's be frank: on the red carpet, she's an absolute glamazon.
READ MORE: We Asked The Experts For Simple Ways To Use Strawberries In Your Skincare
It comes as a bit of a surprise, then, that parts of Miss Monk's beauty routine are as low-key as she is. This is a chick who is admittedly happiest in trackies and uggs on the couch, you know.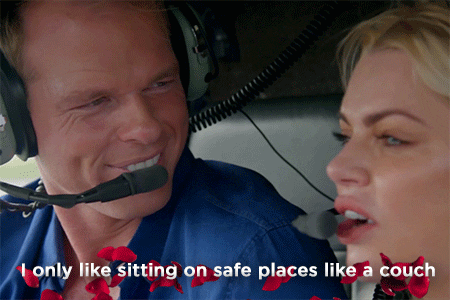 In fact, the ex-Bachelorette and newly-minted Vaseline Lip Therapy 'Lipbassador' is a major fan of versatile products like lip gloss.
The blonde babe told ten daily her tips for making this $5 beauty basic work overtime, and let's just say our minds were kind of blown. Here we were thinking that lip balm was just, well, for lips ...
We were wrong. Monk likes to layer some lip gloss on her collarbones of all places which she says adds a bit of highlight to her decolletage. It's her trick from taking her day beauty look -- which usually consists of warm earthy tones -- to night. Oh, that and a pair of false lashes.
Monk also has a nifty remedy for tired looking eyes and yep, you guessed it -- it involves lip gloss. She swipes a light layer of gloss under her eyes before bed when her peepers are looking dehydrated.
"In the morning, I wake up to plump, dewy skin and brighter looking eyes."
READ MORE: Lady Gaga Is Launching A Beauty And Skincare Line So Praise Lawd
Of course, Monk does use lip gloss the traditional way, that is, on her pout, favouring a rosy tinted gloss for summer.
"Gotta keep the lips plump and moisturised in the heat!"
Featured image: Getty.