This Man Recreates Emmys Gowns Out Of Coffee Filters And Trash And It's Epic
It's recycled chic, and it's so hot right now.
There's a new sartorial star on the block and his name is Tommy Lenk, but you won't see his name on the label of designer threads anytime soon.
That's because the actor/comedian and self-styled "fashun icon" does his best work recreating celeb's red carpet outfits at home and on a tight budget to boot.
The best part is that Lenk shares exactly what materials he uses: think coffee filters, old tablecloths, socks and masking tape.
Okay yeah, he has been known to pull stuff out of the rubbish from time to time.
Take Jessica Biel's dramatic white Ralph & Russo gown at the Emmys. His #LenkLewkForLess involved paper, curtain, trash, mini-cupcake wrappers and "CAWFEE filters."
Best of all, it was "$FREE from my HAUS!"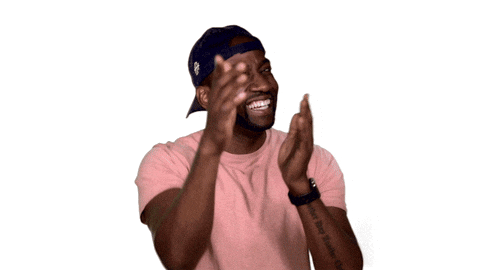 A spool of rope and a purple fleece blanket -- note the cat print -- is all you need to steal actor Allison Janney's exquisite Emmys dress, according to Lenk.
READ MORE: This Girl Recreates Red Carpet Looks Out Of Food ... And We're Kinda Hungry Now
Sure, Allison's is by exxy fashion designer Prabal Gurung and his cost less than a Big Mac meal, but other than that they're practically the human equivalent of the dancing twins emoji.
And we can all agree that his thigh split is ON POINT, sis.
Staying with the Emmys theme, Lenk presented his DIY-version of Queer Eye's Jonathan Van Ness' bangin' Creative Arts Emmys gown with naught but a fishnet body stocking and a fake moustache.
As the great JVN himself would say, can you believe??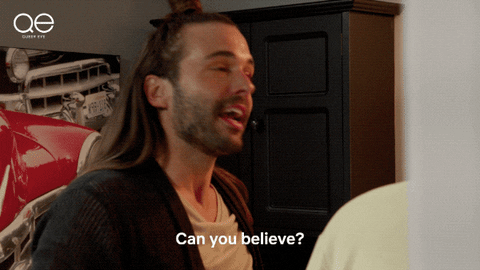 A few kids art smocks and some artfully placed yellow napkins later, Lenk was a dead-ringer for singing legend and fashion sensation Celine Dion.
Which is which??
Lenk isn't content with duping the outfits of Hollywood royalty. He has even turned his hand to a certain newly-minted Duchess, and let's just go ahead and say it: his "Hi Fashun meets Inspector Gadget" look is divine.
READ MORE: Stars Get Their Glam On For Emmys 2018
You'd never guess it was a sequin tablecloth with a couple of stick-on buttons, would you? And the stack of books as a clutch is inspired, and also handy for when he has a few spare minutes to fill.
Our absolute favourite of Lenk's creations has to be his take on JLo's pair of optical illusion-causing footwear.
Even though Jen is in fact wearing boots -- to quote Jonathan again, can you believe? -- he pretty much read everyone's mind when he threw on an actual pair of jeans. The video will leave you in stitches.
Feature image: Instagram/@tommylenk.