The Hair Detox: What Is It And Do You Need One?
Does it mean going cold turkey on all hair products, or possibly adhering to a twelve-step program?
Well, not quite.
It basically involves giving your tresses a whole load of TLC, and you might not realise just how badly it's needed until the facts are right in front of you.
"Life builds up in your hair," Jennifer Hirsch, Beauty Botanist for natural haircare brand Noughty, told ten daily.
Imagine your hair is like a magnet, attracting anything from product residue to the minerals and metals in water to pollution in the air around us.
This type of build up can not only lead to dullness and weigh the hair down, but can also prevent your fave styling products from doing their job.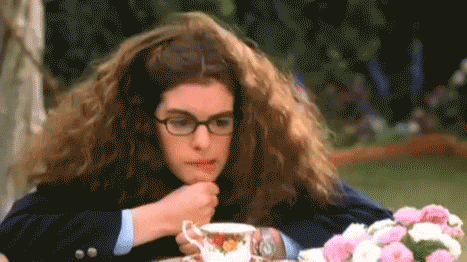 This is where a good detox can help. How often you do one depends on you and what you do to your hair.
Hirsch recommends doing a detox every third wash or so, while Angela Blunt, from Barney Martin Hair in Sydney's Surry Hills, doesn't have a hard-and-fast detox schedule.
Instead Blunt suggests doing one after a holiday or around the change in seasons when hair is extra dry and damaged.
"Or if you're a styling product junkie!" she said.
READ MORE: Kiss Dry, Wintry Lips Goodbye With This Beauty Pro's Top Tips
Hirsch agrees, calling out silicone-rich styling products such as leave-in conditioners and frizz-fighting cremes for their tendency to build up in hair and make it dull and lifeless.
Sweaty gym sessions, swimming in chlorinated pools, or even if the water in your shower is chlorinated, means that you might want to up your detox routine according to Hirsch.
"You'll want to detox very regularly to remove chlorine -- along with sweat and excess sebum -- from your scalp and hair."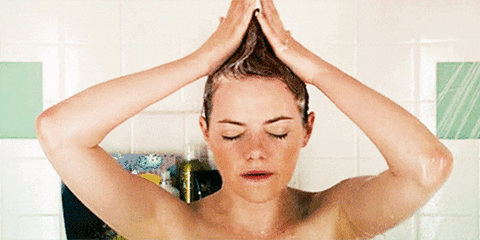 Hirsch is also a fan of the 'strategic detox' which means swapping out your regular shampoo for a detoxing one before colouring hair or applying a mask or treatment. It'll make the results so much better.
"By reducing build up, there's nothing between your hair and the colour or treatment, allowing those products to penetrate the hair shaft more effectively," she said.
Kicking off your hair detox journey means picking a product that's right for you.
READ MORE: The Surprising Ways Sophie Monk Uses Lip Gloss
Blunt loves R+Co's Acid Wash ACV Rinse. The 'ACV' stands for apple cider vinegar, which leaves hair super clean and soft, calms the scalp and adds some serious shine.
For non-detox days, Blunt reaches for the brand's Oblivion Shampoo and Conditioner as it's mild enough for every day use, but will nix any leftover product without stripping any colour or natural oils.
Hirsch prefers a clarifying shampoo like Noughty's Detox Dynamo to "wash away all that build up."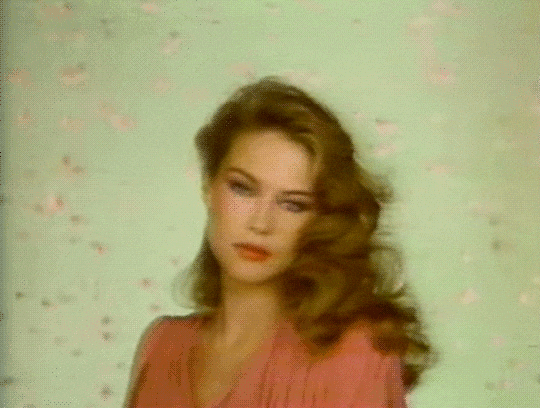 Regardless of the brand you buy, be sure to look for powerhouse detoxing ingredients called "chelating agents."
"They don't sound sexy, but these naturally occurring chemical compounds ... lift away and prevent the build up of minerals and heavy metals," explained Hirsch.
Blunt looks for products with rosemary leaf extract, which purifies and removes unwanted buildup and coconut oil, which defines and thickens.
At the end of the day, Hirsch wants us to know that detoxing doesn't have to be complicated.
"Just swap your regular shampoo for a clarifying one and let the detoxing begin. It's that straightforward and quick!"
Feature image: Getty.