Why 'Go Big Or Go Home' Is Fashion's Latest Trend To Watch
For Gigi, Dua and Kendall, more is more. Is more.
Down here in the southern hemisphere we might be prepping for warmer weather -- hooray! -- but our northern-based pals are doing quite the opposite.
Stars like Gigi Hadid, Dua Lipa and Kendall Jenner are not only rugging up but they're doing it in a big way, and by big we mean, well ... BIG.
Take "New Rules" singer Dua's XXXXL pair of thigh-high sheepskin boots for instance.
Dua's tootsie (and leg) warmers are actually a collab between Ugg and high-fashion label Y/Project -- RiRi and Bey are fans -- having made their ugg-tastic debut back in January at Paris Fashion Week.
According to the designer's Instagram post, the cozy high-heeled boots will be "available soon."
Social media reaction to Dua's enormous, slouchy footwear was mixed to say the least, with one fan writing, "Love the bootssssss" and another dubbed them, "Uggs 2.0."
READ MORE: Disney Villains Strut Their Stuff At New York Fashion Week
Others were left feeling a bit confused. "I don't get those boots," was one user's comment, while another was slightly more positive, saying, "Omg these boots are so funny but u pull them off dua."
Well, fashion isn't mean to be serious, is it?
Another celeb's OTT look that's getting a bit of a chuckle is model Gigi Hadid's puffier-than puffy quilted jacket.
The blonde babe sported the Fendi zip-up on September 10 while hopping between shows at New York Fashion Week and let's just say, at least she didn't have to worry about catching a chill.
If Gigi's look rang some bells it might be because she's already a fan of bigger-is-better fashion, at least according to hilarious Insta meme account @itsmaysmemes.
It's Michelin Man-chic, non?
Gigi's gal-pal and fellow model Kendall Jenner also went for a look that was nothing less than extra with a capital 'E' for the Harper's Bazaar ICONS party on September 7 in NYC.
With flared pants that just might contain more fabric than two King bed sheets, and sleeves that shout 'Look mum, no hands!' Kendall's outfit was probably the least practical of the lot.
READ MORE: Finally We Have Diversity In The Victoria's Secret Show
Imagine trying to jump on and off the bus in a pair of those pants. And eating/using your hands at all? Forget it.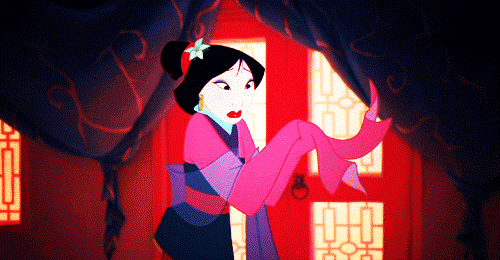 That's not to say we're not all about it and then some. Just like Dua and Gigi, Kendall is showing that going OTT is A-OK.
Feature image: Getty.