Game Of Thrones Left Emilia Clarke's Hair 'Dying' And Oh No!
These are the exact products she used to heal her tresses.
The epic and bloody TV series Game Of Thrones is well know for killing of characters left, right and centre, but it's also responsible for another casualty: star Emilia Clarke's hair.
The Brit beauty has played icy blonde heroine Daenerys Targaryen for seven seasons so far, but opted to wear a wig instead of dying her naturally brunette locks.
For the eighth and final season, however, the 31-year-old took the plunge and bleached her tresses. A last hurrah for her character and the iconic series, if you will.
READ MORE: Final Season Of Game Of Thrones 'Delayed'
She's now revealed that her bold beauty move came with a hefty cost.
"My hair was, like, dying!" Clarke told Harper's Bazaar in a September 4 interview.
Um, eeek! After shooting for season eight wrapped in June, the actor knew it was time to take drastic measures.
"So I've cut it a little bit shorter," she said. "It's almost the shortest it's been."
I'm honestly trying to grow out the blonde, because it's just killed my hair, and I miss having nice hair! I do like the length, but I wish my hair was longer.
READ MORE: Maisie Williams' Cheeky Nod To Game Of Thrones Final Season
We hear you, girl.
The Me Before You star went on to reveal her dream 'do, but like many of us, wasn't sure if she could pull it off.
"I do bloody love long hair, but then I'm always dreaming of cutting it all off and having a pixie cut," she said. "But I don't know that my face could take it."
Bless her. Has she looked in the mirror lately?
Anyway, Clarke went on to share the exact products she's using to heal her embattled blonde locks, which included Olaplex Hair Perfector No. 3 Home Treatment ($49.95 from Adore Beauty), a shampoo and conditioner from Iles Formula ($172.26 from Net-A-Porter), and Philip Kingsley's Elasticizer Conditioning Pre-Shampoo Treatment ($64 from ASOS).
As anyone who's taken their hair to the light side knows, the process -- and upkeep -- is no mean feat, so it's awesome to get an inside look at the Mother of Dragon's own hair care routine.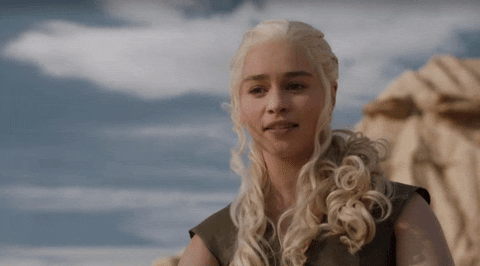 Feature image: Getty.