Kim Kardashian Ushers In New 'Accessory Implant' Trend And Yikes
It's getting under her skin.
It's fair to say that we've all had a favourite piece of clothing or jewellery that we are a tad obsessed with. Maybe it's super pretty, or comfy or on trend.
You just never want to take off. It almost becomes a part of you.
Well ... someone send help to dear Kim Kardashian because it looks like that's what has happened to her, that's if her Instagram Stories on August 28 are anything to go by.
In the videos the reality queen is shown wearing -- and we mean that in the strangest way possible -- a glowing skin-colored choker not around but in her neck.
Like, inside her neck.
"It moves to the rhythm of my heartbeat," Kimmy says in the rather creepy clip.
She then flicks the lights off and oh good lord the choker/alien life form GLOWS.
Model Chrissy Teigen has also been taken over this time by a bird-like extraterrestrial being, according to her Insta Story.
YIIIIIKES.
READ MORE: Chrissy Teigen's Sexy Leggings Can Now Be Yours, Too
Rest assured, Kim and Chrissy's ~interesting~ body mods ain't real. PHEW.
They're all to hype up Kim's pal Simon Huck's upcoming "immersive theatrical art event", A. Human, which blurs the line between wearing fashion and actually being fashion.
Case in point, the nautilus shoes.
The kooky exhibit is set to take place at the A. Human flagship store in New York City on September 5 as part of New York Fashion Week.
Kim and Chrissy aren't the only celebs repping A. Human's slightly unsettling 'accessories.'
Queer Eye's Tan France posted a pic of himself sporting a ruffled neck piece --aptly called 'The Tudor' -- featuring both fleshy tones and harder, cartilage-like protrusions.
Fleshy. Cartilage.
*gags delicately*
Bet you never thought you'd read those words in an innocent little style story, right?
France is, of course, totally pulling the alien-esque lewk off, as is model Andreja Pejic with her pixie-like horned shoulders.
Exqueese me, are sci-fi-style faux-implants going to be, like, an actual thing now?? we hear you ask.
Well, if fashion gurus like Kardashian and France say it's so, then ...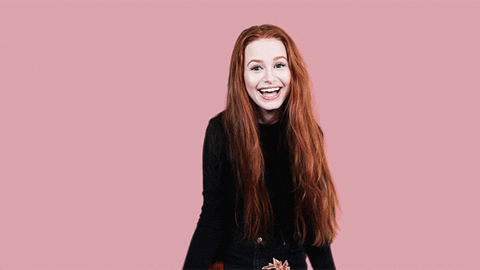 Feature image: Instagram/@chrissyteigen, Instagram/@kimkardashian.