Chrissy Teigen's Sexy Leggings Can Now Be Yours, Too
And they're far less exxy than you'd think.
Model, mum-of-two and all-round ray of sunshine and truth Chrissy Teigen may be on holiday in Bali but she ain't letting that stop her from working up a sweat, and gosh-darn it doesn't she look dead chic in the process.
The Sports Illustrated bombshell, who recently gave birth to aborbs bub Miles, hit the Pilates reformer on July 31 and shared a snap of her hot exercise outfit while she was at it.
The Instagram pic has since been deleted -- why Chrissy, why?? -- but the keen-eyed among us were quick to notice her black cut-out leggings. Kinda sexy right?
Now you too can rock the exact same pair of Chrissy-approved leggings, although we don't think the gorgeous bod, musician hubby and too-cute kids come with them. Sigh.
Regardless, you can make the Alo Interlace Leggings all yours for about $155 from Nordstrom. And yes, they do ship to Australia, hooray! Let's add another hooray for that fact that they're not even sold out -- yet. Hop to it peeps.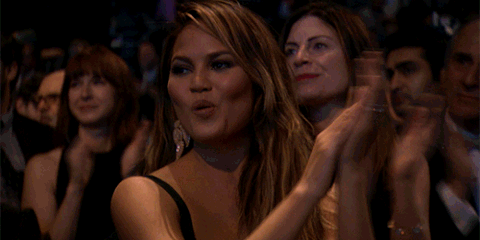 Feature image: Instagram/@chrissyteigen.