Look Out OfficeWorks, Body Tape Bikinis Are A Thing I Guess
WARNING: do not try this at home, kids.
In news that will make your jaw drop -- and your eyes water -- Miami Swim Week models were sent down the runway on July 15 wearing nothing more than artfully-placed body tape.
The rather er ... brief designs take the term barely-there to a whole new level, and by the looks of the tape placement, likely require a little more than your standard bikini wax. OUCH.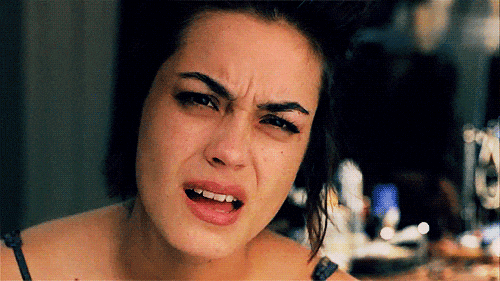 The mastermind behind this racy swimwear trend is photographer and 'Black Tape Project' designer Joel Alvarez -- he's the self-titled "King of Tape," people.
The colourful, non-toxic tape -- which starts at about $34 -- is applied to the models by hand which TBH looks like quite the ~intimate~ job.
No word on if it's actually waterproof -- it is supposed to be swimwear after all -- or how much it hurts to peel off, but there's no doubt that it looks darn well amazing.
Oh and a word to anyone contemplating a DIY job: DON'T. Masking tape is for cardboard boxes, not your own ~ahem~ box.
Let's leave it to the professionals -- tape it away, ladies.
Feature image: Getty.