Pucker Up! A Kiss-Tory Lesson In Royal Smooches
What's your favourite royal wedding moment? The highly-anticipated balcony kiss is certainly one of ours. But get this -- only three British royals have locked lips on the famous Buckingham Palace balcony to date. Surprising, no?
For those who aren't die-hard royalists we're talking about Prince Charles and Lady Diana Spencer, Prince Andrew and Sarah Ferguson and Prince William and Kate Middleton.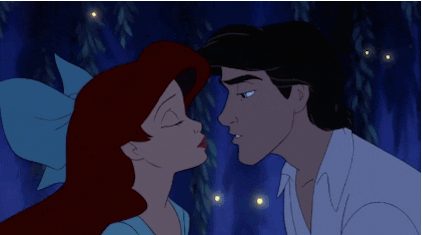 But before we talk more about these now-iconic smooches -- and tackle the hot topic of where Prince Harry and Meghan will lock lips after they tie the knot on May 19 -- we need a quick history lesson.
Yes, a history lesson about royal kisses. A kiss-tory lesson if you will.
Have we got your attention? Right let's get to business.
Feature image: Getty.
A tradition is born
Sure, the British monarchy have been around for centuries but they only started appearing on the Palace balcony in the mid-1800s. Queen Victoria was the first royal to pop onto the patio to give the public a wave in 1851. She hauled the whole family out there when her first-born daughter -- also named Victoria -- was married seven years later. And a picture-perfect royal tradition was born.
Here's to Queen Vic
We're quite the fan of Queen Victoria, pictured here with husband Prince Albert on their wedding day in 1840. She was all about starting her own traditions. The christening gown she had made for Princess Victoria in 1841 is still worn by royal babies to this day. Nice. And the custom of including a sprig of myrtle in royal brides' bouquets? You guessed it -- Queen Victoria set that trend too.
The first kiss
These post-wedding balcony appearances were conducted sans-kisses for over a century until a certain trail-blazing royal came along. If your mind went straight to Diana then -- bingo -- you'd be right. The late Princess Di and Prince Charles were the first royal couple to pucker up after they tied the knot on February 24, 1981. And boy did the crowd love it.
A cheeky smooch
Now everyone had had their first taste of a royal balcony kiss they wanted more. So when Prince Andrew and Sarah Ferguson said 'I do' in 1986 they decided to get cheeky. The newlyweds pretended they didn't hear the cheering crowd before -- finally -- sharing a smooch.
Not British -- but still royal
Look we know Prince Frederik and Mary -- our Mary -- aren't part of the British royal family but we love them and their delightful post-wedding lip-lock just the same. And they were standing on the balcony of Christian VII's Palace after all.
Third time's a charm
By the time William and Kate's wedding day came around in April 2011, they knew the drill. They kissed twice as onlookers went wild. And so did we.
A missed kiss?
Let's stay calm but as Meghan and Harry are getting married in Windsor -- an hour's drive west of London -- they're unlikely to end up on the Buckingham Palace balcony. Gasp. That was also the case when Prince Edward and Peter Phillips married their respective spouses in St George's Chapel -- also where Haz and Megs will tie the knot.
Harry's cousin Zara Phillips' wedding took place in Scotland so there was no iconic balcony moment there either. We suspect -- and hope -- that Meghan and Harry will treat us to a kiss while on their carriage ride around Windsor town. We'll be keeping our eyes peeled so we don't miss a single fairytale moment.