Bride-To-Be Slammed By Guests For Refusing To Provide Food On Wedding Day
A woman has been publicly shamed by her bridesmaid for choosing not to provide any food at her upcoming wedding.
The bridesmaid spilled the tea via an anonymous post on a Facebook wedding shaming group.
In the post, the woman wrote that she has known the bride-to-be for "about 10 years now" and that the couple "are really focused on their wedding being a nice and relaxed time".
READ MORE: Take A Look Inside The Cathartic World Of Wedding Shaming
The bridesmaid went on to describe the decor, writing that the couple wants to have "lots of handmade items, barn style, bonfire" adding that it will be "super cute".
I love the simplicity and it's totally them.
Only, there's a catch.
The woman went on to say that given the couple's predilection for the simple things in life, they've also decided to cut costs by not providing any catering.
"I just found out that to cut costs, they're not providing food," the bridesmaid continued. "Like. What?! It's a whole day thing, even into the night, and no food?!"
READ MORE: Five Easy Ways To Say 'I Do' To An Eco-Friendly Wedding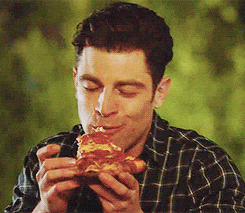 She went on to say that she will probably "end up ordering a pizza or something for myself, my partner, and our friends while we're there".
Everyone else I can see just getting hammered with no food and it's gonna be messy.
Curious as to whether or not this was a normal thing to do, the woman asked the rest of the Facebook group their opinion... and they did not hold back.
One wrote: "If you can't afford to feed all your guests you either need to invite less people or have a smaller, shorter wedding. While another called the couple "rude".
Oh well, at least there's some food for thought.
Feature Image: Getty