The Star Sign That Has The Best Sex Has Been Revealed
If you're dating an Aquarian, things are looking verrrry good in the bedroom.
If your partner is an Aquarian then, hold tight, my friend, for your sex life should be out of this world.
It is, in fact, the dawning of the age of Aquarius, and it seems those little water creatures are actually sex-crazed monsters who can't get enough.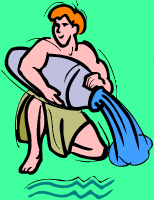 See?
You see, according to a recent survey conducted by leading sex toy retailer Lovehoney Aquarians have the best sex lives out of all the star signs. They are also the most faithful to their partners and make love more frequently -- followed by Taureans, Pisces, Virgos and Leos.
But it's not because they are at it like rabbits with anyone who will touch them -- far from it, in fact. Over the course of Aquarians' lives, they will have just 11 lovers, say Lovehoney. Which isn't actually that many in the scheme of things.
Virgo, for example, will have 15, closely followed by Aries, Taurus, Leo and Pisces.
READ MORE: Prepare To Cringe, The Nominees For 2018's Worst Sex Writing Are Here
Not that it will worry them -- according to the survey, Aquarians are overall the most satisfied with their sex lives. Smug little suckers.
If you're looking for someone a little -- well, kinky -- in the bedroom, then keep your eye out for an Aries. That sign is the most adventurous and in fact -- is it getting hot in here -- they're the biggest fans of bondage.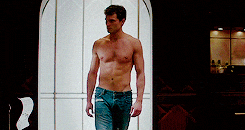 Who is having the most frequent sex?
Aquarius
Taurus
Pisces
Virgo
Leo
Who has the most sexual partners?
Virgo
Aries
Taurus
Leo
Pisces
Who is most satisfied with their sex life?
Aquarius
Capricorn
Libra
Aries
Taurus
Other findings from the research are just as eye (and leg)-opening. For example, Taureans are the most likely to buy sex toys (may we recommend the Happy Rabbit G Spot Rechargeable Rabbit Vibrator, $99.95), Geminis buy the most bondage rope, Virgos don't like surprises in the sex game and Sagittarians love nothing more than playing hard to get (you guys may like the Hot Date 10 Function Remote Control Vibrating Knickers, $64.95.)
READ MORE: NSFW: All The Sex Toys Aussies Buzzed About In 2018
Oh, and in case you're wondering about the legitimacy of such stats, we'd suggest it's more social and less scientific. According to the research, around a fifth of respondents (21%) like to know a potential partner's star sign before embarking on a relationship so that they can gauge compatibility.
And almost half of us (42%) really do believe in what is read in our stars.
In which case, if you're up for a root, you'd better start meeting those Aquarians, quick smart.
Feature Image: Getty