Why Millennials Are Saying No To Sex Before Marriage
Today's youth have a bad rep as super-horny, sex-toy-owning, porn-addicted, Tinder-obsessed bed-hoppers who laugh in the face of conservative traditions like saving sex for marriage.
That's simply not true, according to psychotherapist and couples counsellor Melissa Ferrari.
"There is no question that we are seeing a changing nature of how we view sex in today's age, which has seen a trend with Millennials towards a more conservative way that they view sex," she told 10 daily.
Essentially, just like with drinking alcohol, Millennials -- people currently aged between their early 20s and late 30s -- are having less sex and fewer sexual partners, she explained.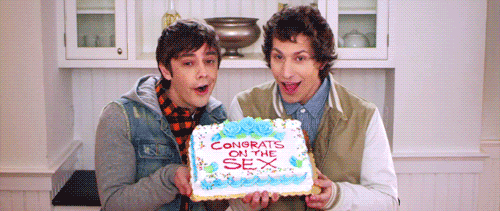 Like newlyweds Justin Bieber and Hailey Baldwin -- who waited 'til tying the knot to do the deed -- Millennials are now 2.5 times more likely to choose abstinence than previous generations.
Please explain?
"What we are seeing today is that we are freer to make our own choices, whether to be attached, single or seek more casual relationships," Ferrari said.
Sure, we're living in the 'swipe-right' era of seemingly infinite sexual opportunities -- but this has actually had the opposite effect on some.
Millennials have turned away from disposable relationships and are more willing to wait until the right person comes along.
Why Stephanie waited
Stephanie, 33, from Sydney, has done just that. She and her husband, 31, didn't sleep together until after they tied the knot.
Like 90 percent of Aussie couples, Stephanie and her then-fiancé lived together for the duration of their year-long engagement -- and four years prior.
Swearing off sex was largely based on their religious faith. According to the 2011 National Church Life Survey, almost half of all churchgoers are against sex before marriage.
Of those surveyed, it was people aged 20 to 29 who supported premarital celibacy the most.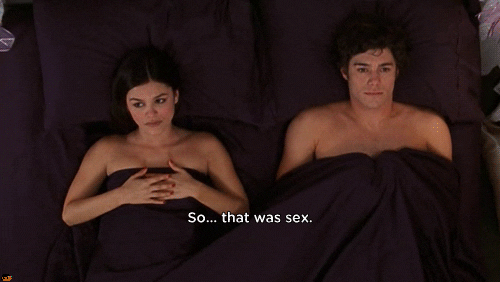 Stephanie and her husband are active Catholics, and attend Mass every week. In fact, they met through a religious organisation at university.
The pair made a point to chat about their expectations for intimacy.
"We talked about it at the beginning and we both agreed that we would wait for each other until we got married," she told 10 daily.
It was at that point that we already knew that we'd take our relationship to that level. It wasn't a matter of 'it [marriage and sex] won't happen', it was a matter of when.
Sure, Stephanie admits the pair got up close and personal before walking down the aisle -- but they stuck to their decision. Respecting one another's sexual boundaries was a solid foundation upon which they could build their marriage, she explained.
The couples' families and many of their friends are also religious and supported their celibacy. When it came to pals who weren't spiritual, Stephanie said she tended to steer clear of the topic of sex before marriage.
It wasn't because she felt embarrassed or didn't want to be controversial. It was more out of respect for different opinions.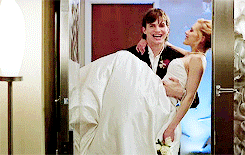 "I've very open to people living their own lives and I never tell people how they should be. I'm not going to tell them 'I live my life this way and it's better'" she said.
Stephanie doesn't think many other Aussie couples -- religious or not -- choose to abstain. Some of her Catholic friends waited, and some didn't.
One friend started having sex with her then-boyfriend, but after a month decided to pull back and hold off until they wed.
"She said 'no, this isn't for me,' and he respected that and I think that was really beautiful," she said.
The celebs making virginity "cool and sexy"
Even though the majority of us aren't doing it, celibacy is certainly a hot topic, thanks to celebs like Bieber.
He and now-wife Hailey Bieber (née Baldwin) rekindled their on-off relationship just three months before their surprise, secret nuptials at a Manhattan courthouse last September.
Why the rush? They wanted to have sex.
The "Sorry" singer, a long-time Hillsong Church devotee, had been celibate for more than a year -- something he imposed on himself to deal with his self-described "legitimate problem with sex."
The newlyweds aren't the only high-profile proponents of abstinence. The singer's own mum, Pattie Mallette, has reportedly 'reclaimed her virginity' since giving birth.
Victoria's Secret angel Adriana Lima, Kevin Jonas of Jonas Brothers fame, model Miranda Kerr and husband Evan Spiegel, Mariah Carey and Nick Cannon, and comedian Tina Fey all saved themselves for marriage.
A then-13-year-old Selena Gomez famously wore a 'Virginity' or 'Promise Ring' -- but removed it years later once she started dating Bieber (pre-Baldwin, of course.)
Pop star Jessica Simpson was outspoken about she and her then-boyfriend (now ex-husband) Nick Lachey's choice to remain celibate, saying in 2000: "Virginity can be cool and sexy."
The case for pre-marital sex
There is an argument that sex before marriage can help make unions happier and prevent divorce -- but studies found it all depends on how many people you've jumped in the sack with.
Research published via the US Institute for Family Studies in 2016 found American women who had three to nine premarital sex partners had a lower divorce rate than women who had exactly two.
The study showed divorce rates had dropped for brides who married as virgins, and stayed essentially the same for those with one or two premarital sex partners.
Divorce rates went up the most for women with 10-plus sexual partners before marriage.
"In short: if you're going to have comparisons to your [future] husband, it's best to have more than one," said Nicholas H. Wolfinger of the University of Utah Department of Family and Consumer Studies.
Okay, then!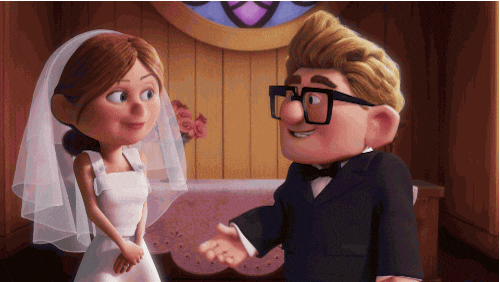 The future of celibacy
With celibacy now trendy -- or at least acceptable -- are we headed back to a 1950s style of conservatism?
"I do not think that is the case -- it is instead something very different and what I see coming across my practice is that millennials are seeking out more comfort, safety and security in their relationships," Ferarri said.
"It is a far more sensitive generation, dealing with the stresses and complexities of modern life and many want their relationships to be not only safe and secure but also a haven from these pressures," she said.
Feature image: Getty.