You Can Now Get Deliveroo To Cater Your Wedding
Deliveroo has announced it is introducing a new service allowing couples to use the food delivery app to cater for their wedding.
What a time to be alive. Honestly.
In one of the most exciting trends to hit weddings since rustic chic took hold, Deliveroo has announced it is now catering for the 'best day of your lives'.
And it's super easy to organise.
All couples need to do is email love@deliveroo.com.au and then they'll be set up with an account manager who will talk them through all the variable food options available for their big day.
READ MORE: Bride Won't Let Monsoon Get In Way Of Wedding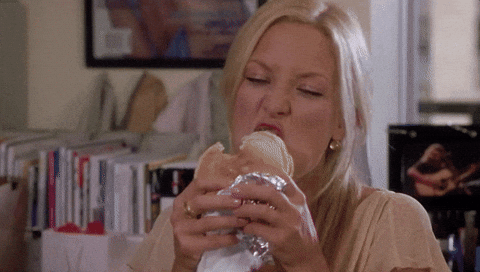 Deliveroo's Ellen Hunt explains: "It's easy -- your account manager will talk you through the process, talk about how many people you plan on having at your wedding and offer food suggestions based on that".
And the suggestions are endless.
There's KFC, Oporto, Ribs & Burgers, and Guzman y Gomez to name but a few, plus all your favourite local food chains.
"Maybe you and your partner first bonded over a kebab from your local shop," Hunt told 10 daily. "Well, now you can have them at your wedding -- it's a lovely memory".
READ MORE: 10 Spicy Gifts For A Valentine's Day To Remember

The company said the decision to introduce the service came after receiving a number of enquiring from couples about the possibility of catering for their big day.
Hunt explains: "There are a lot of people these days who find that four courses can be a lot to digest, so they're moving away from that and looking into different types of options."
"Plus, who wouldn't want to end their night with a platter of cheeseburgers, how fun does that sound?" she said.
Feature Image: Getty