Most Of Us Have Our First Affair In Our Early 30s -- Right After Getting Married
Age isn't just a number when it comes to infidelity, according to the leading dating site for married people Ashley Madison.
The hookup site tailored to those looking for an extra-marital affair examined the ages that their members first sign up to be unfaithful -- and the results are eye-opening.
According to the data, 32 percent of partners first get the itch to stray -- and actually take the plunge and cheat -- between the ages of 30 and 39-years-old.
Aussie men are slightly more eager to do the dirty, signing up to cheat at age 34 -- women follow suit just a year later at 35.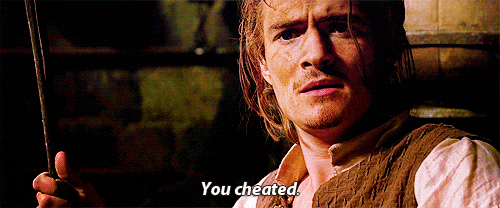 In Australia, the average age to tie the knot is 30 -- and newlyweds are having their first fling just a few years later. Coincidence? Isabella Mise, director of communications for Ashley Madison, doesn't think so.
READ MORE: The 5 Hobbies Of People Who Cheat
"Our members often tell us that marriage isn't all that they thought it would be, and after the honeymoon fades and kids come into the picture, things shift," she said.
The relationship becomes less about passion and sex between the couple and more about the everyday life of the family unit. They remark feeling disconnected to their spouse and more like roommates than romantic partners.
Ladies listen up
Sex and relationship therapist and Ashley Madison consultant Dr Tammy Nelson told 10 daily that infidelity when the kids are young is not uncommon -- and it's often wives who are playing away, as they say, when marriages are new.
Yup -- gals aged 18 to 29 commit adultery more often than men do, said Dr Nelson.
"In my new book When You're the One Who Cheats, I call this the 'hot momma' phenomenon. When a young mother with young children finds someone who makes her feel sexy and less like a mum, it can be intriguing to explore a relationship that makes her feel like a sexual person," she explained.
Cheating can make a new mum feel desirable and for some, it can be worth the risk of losing their partners, families and, sometimes, their pride.
It's not just newlywed women and new mums who kiss and don't tell, of course. Men who are new to parenting also stray -- often because they feel like they're slipped to the bottom of their wife's priority list after their baby is born, according to Dr Nelson.
Make-up or break up?
Sounds like marriage isn't the fairytale everyone expects. The stats prove it, too -- in 2017, about two divorces were granted per 1,000 members of the population, according to the ABS.
The majority of couples called it quits between 10 to 15 years after walking down the aisle -- which is also about 10 to 15 years after most people have their first affair.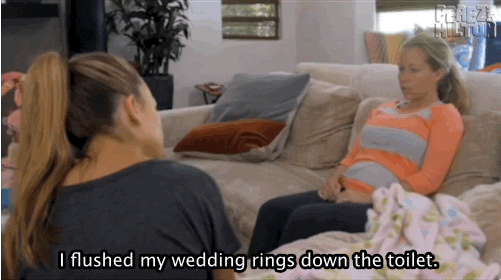 READ MORE: Surprise! Men And Women Can't Agree If Kissing Is Considered Cheating
Now, we're not saying that infidelity is behind all or even the majority of divorces -- couples break up for multiple different reasons. But the timing is uncanny.
In Dr Nelson's opinion, an affair doesn't have to mean game over for a marriage.
"[An affair] is not necessarily a sign that the relationship at home is at risk. Many couples survive an affair and with good communication and good couples' therapy and may even benefit from the disclosure of infidelity. An affair is usually what I call a 'wake up or a break up' moment. New marriages, many times, can use some redirection to get them on the right track," she told 10 daily.
So, if you're in the market for a bit of extra-marital fun, Melbourne is apparently the place to be, over the summer months at least.
Age when cheaters had their first affair
30 to 39 years -- 32 percent
19 to 29 years -- 28 percent
40 to 49 years -- 24 percent
50 to 59 years -- nine percent
Under 18 years -- five percent
60 to 69 years -- one percent
70 years or older -- less than one percent
Feature image: Getty.