According To Tinder, Aussies Really Love Having Sex On The Beach
Get your sand-proof towels ready because Tinder has just released data showing the most swiped-right beach suburbs in Australia.
Australia might already be sweating through a heatwave, but that doesn't mean some of us aren't willing to get a little hotter ifyouknowwhatwemean.
Wink.
Tinder has just released some very ~spicy~ statistics surrounding our favourite beach-based suburbs to hook-up at.
READ MORE: These Are The Most Popular Words In Aussie Tinder Bio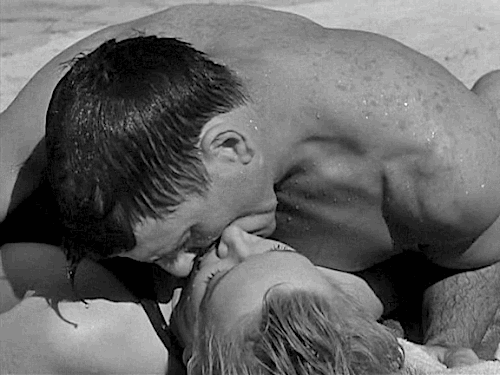 Taking up the top spot is none other than Surfers Paradise, with Byron Bay's Main Beach coming in a close second, and Sydney's Bondi Beach rounding out the top three.
In fourth place sat Cronulla, another well-known Sydney haunt, while the idyllic -- and typically relaxing -- Queensland suburb of Noosa came in fifth place, while the pure white sands of Cottesloe Beach scooped the sixth spot.
Only one Melbourne beach made the list, with St. Kilda Beach rounding out the top 10.
Here's the full list:
Surfers Paradise
Main Beach, Byron Bay
Bondi Beach
Cronulla Beach
Main Beach, Noosa
Cottesloe Beach
Mindil Beach
Manly Beach
Merewether Beach
St. Kilda Beach
READ MORE: These Are The Names That Have The Best Luck On Tinder
If you're keen on getting a little salty action, it might be worth noting a few things before laying down that towel.
According to Darcy Stephens* who has had sex on the beach it's not as, ahem, sandy as everyone thinks.
"There is no sand-in-vagina situation," she told 10 daily. "Although you just have sand everywhere else -- your hair, your clothes ... everywhere."
Not to worry, as Darcy said the ocean ends up proving to be the "perfect place" to "wash it all off".
Get swiping!
Feature Image: Getty