This Is The Most Popular Date To Get Married In 2019
Gone are the days of a spring wedding -- couples are instead tying the knot in a much cooler season according to experts.
Picking a date to get married is tough. There are so many factors to consider: venue availability, the bride and groom's work schedules, when other couples are getting married and, of course, when Aunty Les and Uncle Bob can fly out from Queensland.
It's little wonder then that just 14 percent of soon-to-be-wed couples actually get to select a date that means something to them -- like their first date anniversary for example -- according to Easy Weddings' 2019 Annual Australian Wedding Industry Report.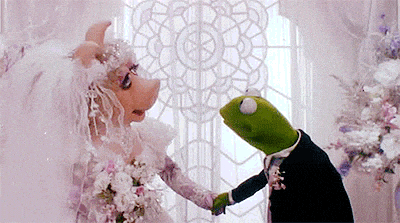 Due to tight schedules, 11 percent take whatever date they can get at their fave venue.
So, what is the most popular date to get hitched in 2019? To answer that we need to first talk about the most popular season.
READ MORE: Yup, Aussie Weddings Are Getting More Expensive Every Year
'Tis the season
Spring has traditionally been the season to get married -- it's all about fresh starts and baby lambs and all that cute stuff after all.
According to the report, however, autumn has for the first year moved ahead of spring to become the most popular season to tie the knot.
Yup, 37 percent of couples have picked autumn to say 'I do', while just 22 percent stuck with spring.
So what's behind the spring exodus?
"Firstly and probably the biggest factor is that spring has become more irregular for weather as winter tends to creep into the spring months a little bit more than it did a few years ago," Elise James, director of trends and insights at Easy Weddings told 10 daily.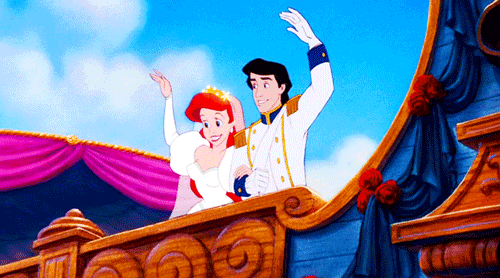 The other reason is that autumn, with its crunchy leaves and golden colour palette gives a much more relaxed, bohemian and rustic vibe than spring does -- this "ties into the most popular themes for weddings over the last few years," she said.
We think that couples may now be considering their wedding date not just by the season, but by what season best reflects their theme and aesthetic.
Autumn's rise also comes down to the fact that for the last two years, March -- the first month of autumn -- has had a whopping five Saturdays.
It's little surprise then that March turned out to be the go-to month attracting almost a fifth of weddings for 2019.
April is the next most popular with 12 percent followed by February (11 percent) and October (10 percent).
Want to beat the crush? Go for the end of the year -- they're the least popular months according to the report.
READ MORE: This Bride Made A Friend Take Out A Loan To Attend Her Wedding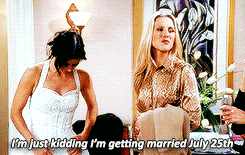 It's a date
In terms of days of the week, Saturday is still the most popular day to exchange vows -- 63 percent of couples are set to do so in 2019 -- followed by Friday and Sunday.
Just two percent of couples will hold their weddings on a Monday.
The second, third and fourth Saturdays in March -- that's the 9th, 16th and 23rd for those playing at home -- are the most sought-after dates.
April 6, 13, 27 are also hot property, as is January 19, May 4 and October 12 and 26 according to the report.
Brides and grooms best get a wriggle on!
Feature image: Relativity Media.