Bumble Now Lets You Filter Your Matches By Their Star Sign
Astro-obsessed daters are thrilled with the new feature but is swiping right based on someone's star sign the ideal way to find love? We spoke to a psychic to find out.
Sick of dead-end hookups with hotties who turn out to be a Virgo/Gemini/Cancer/whatever sign you're trying to avoid? Curse the stars no longer as dating app Bumble has released a new feature that allows users to filter their matches according to their star sign.
It follows hot on the heels of the highly anticipated update in late 2018 that allowed users to list their star sign on their profile.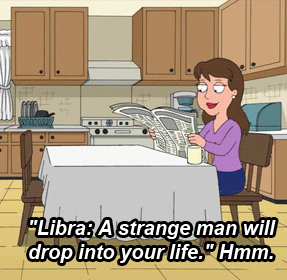 Astrologically-obsessed users are psyched by the prospect of weeding out potential dates based on their horoscope, and the personality traits that come with it.
We all know that fire signs like Aries, Leo and Sagittarius are too hot to handle. Unless you like that kinda thing ...
READ MORE: What Your 2019 Motto Should Be Based On Your Star Sign
This tweet is unavailable or no longer exists.
This tweet is unavailable or no longer exists.
This tweet is unavailable or no longer exists.
Hunting by horoscope is super easy. Simply open your app, go to the Advanced Date Filters section (which sits under Settings) and find the star sign filter -- you'll be asked to tick your own star sign then you can select the star signs you're keen to cuddle up with.
Leave the signs that you want to keep at arm's length unticked, obvs.
Bear in mind that the filter will only work on prospective lovers who like you have put their own star sign on their profile. Which is a good ~sign~ in itself really, 'cause as at least you'll have an interest in horoscopes in common, right?
https://giphy.com/gifs/work-posts-redditor-2E0mE3Mw6fDsQ
Follow the signs
This all begs the question, should we be saying 'thank u, next' to someone just because their star sign has a bad rep? *cough* Scorpio *cough*
According to renowned Australian psychic and founder of Absolute Soul Secrets Rose Smith, the answer is yes ... and no.
She told 10 daily that the whole idea of a list of prerequisites -- the ideal age, salary, height, eye colour -- is "problematic."
READ MORE: Can You Make Someone Fall In Love With You With A Spell?
Adding the ideal star sign into the mix makes the already small pool of 'perfect matches' even smaller.
"But," Smith said, "it does have some validity."
"All 12 star signs have positive and negative attributes that you should keep in mind," she explained.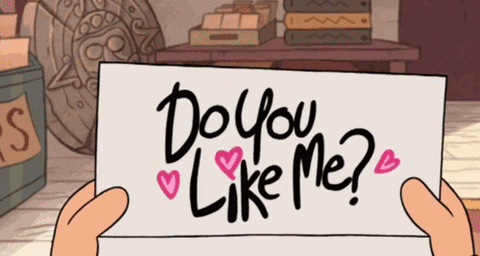 If arrogant people really rub you up the wrong way, maybe steer clear of outspoken, bolshy signs like Leo, Taurus and Sagittarius.
Even if you do find a six-foot-one, blue-eyed, Aquarius banker -- the perfect match for you, a Libra -- it still might not work out.
Finding your best astrological match doesn't mean it will be a match made in heaven.
The bottom line? Star signs are something to keep in mind but don't hinge your whole romantic future on whether your amour is a water or an air sign.
Smith had some final words of wisdom for those seeking for love in 2019:
"It's really important not to rush -- let it grow organically and naturally."
Feature image: Bumble.