Today Will Be The Busiest Online Dating Day Of The Year So Get Swiping
It's the first Sunday of the new year -- which means one thing: people are looking to hook up.
You see, according to Tinder, it's called Dating Sunday -- and it's when singles the world over decide it's time to get matched up for the year ahead. In fact, for the same day last year, January 7, 2018, their stats reveal that they saw a 26 per cent global increase in matches made, 41 per cent global increase in downloads and 27 per cent global increase in conversations started compared to the previous week.
That's a lot of lovin' going on.
READ MORE: These Are The Most Popular Words In Aussie Tinder Bios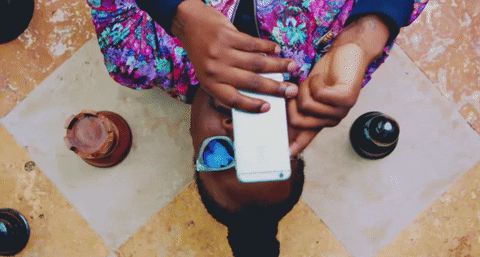 So we're here to help you get noticed in the mix -- don't wanna miss a swipe right, right?
According to Tinder's Dating & Relationship Trends Expert Dr Darcy Sterling there are five things you should do right now to make your profile stand out.
1. New Year - New Profile
"Use Dating Sunday as an opportunity to revamp your profile. Swapping out your photos can make a huge impact on your Tinder experience. Photos are the first thing a potential match sees so make sure they show off who you are," Dr Sterling told 10 daily.
Don't limit your pics to your 'good' side. Tinder found that users who face forward in photos are 20 percent more likely to get a right swipe. Also, showing off your smile will give you a 14 percent advantage for that right swipe!"
2. Be Real In Your Bio
"Everyone wants to sound perfect in their bio but matches want to know who you are. Be courageous and showcase your personality, and whatever you do, don't leave it blank! If you're not sure what to say, text three friends and ask them to describe you in one to two sentences," she said.
3. Let Tinder Do The Heavy Lifting
"Did you know that Tinder offers a variety of features to help you build an awesome profile? From Smart Photos which displays your most popular photo first, to Spotify Anthem which showcase your favorite music, Tinder tools can give potential matches better insight on who you are. You can even connect your Instagram to make sure your profile always looks fresh!" Dr Sterling suggested.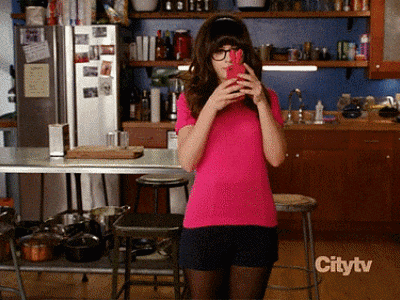 4. 2019 is All About Messaging
"Don't just focus on matching -- this year is all about messaging," she told 10 daily.
With so many users swiping and matching on Dating Sunday, take advantage and make new connections. If you're attracted to someone, don't be afraid to initiate the conversation. Research shows that everyone appreciates being on the receiving end of the first message. Not sure how to start the convo? Tinder found that sending a GIF increases your chances of getting a reply by 30 percent."
5. Take It Offline
"You matched, you messaged, now take the conversation offline and meet IRL. Tinder is all about bringing people together to create new experiences. I can't say there's a formula for when it's time to meet up, except to say that if you're wondering what that formula is, you're probably there," Dr Sterling explained.
READ MORE: How To Have A Very Hot Holiday Season On Your Dating App
Tinder's dating dos and don'ts:
Don't leave your Bio blank
Smile in your photos - it increases your swipes by 14 percent
Don't wear sunglasses in the photos -- apparently it will decrease your swipes by 12 per cent
Wear something bright to stand out from the pack
Turn on the smart photos feature so you show your most popular photos first.
Connect your Instagram to keep your profile fresh
Sunday arvo is the busiest time -- and this Sunday arvo in particular!
If you don't know what to say, send a GIF -- they're 30 per cent more likely to get a reply
Above all, be yourself. And be respectful