'Grande-Ing' Is The Healthy New Dating Trend We Should All Try
thank u, next.
When Ariana Grande ended things with then-fiance Pete Davidson, she kept things simple, civil and dignified, tweeting the now immortal words: "thank u, next".
This tweet is unavailable or no longer exists.
The tweet, of course, had a two-pronged purpose -- it is, of course, the title of her new single which, incidentally, touches upon her past relationships.
But, instead of throwing shade, Grande uses the song to "thank" her exes for teaching her virtues such as "patience" singing "I'm so f***ing grateful for my ex".
Not only did the song shoot up the charts, but it's also started a new dating movement: Grande-Ing.
READ MORE: The Subtle Sign Someone Is Totally Into You According To Science
What Is Grande-Ing?
Grande-Ing is the art of practising gratefulness at the end of a relationship
Exhibit A:
Instead of belittling your past relationships or blaming your exes or yourself for the breakdown, you are "thankful" for the experience and are able to reflect on what you did learn while creating some gratitude.
Psychologists Are Totally Into It
Relationship expert Melissa Ferrari told 10 daily that the art of Grande-Ing was one of the best post-relationship coping mechanisms she's come across.
"I think it's important that we remember that all relationships shape us psychologically," she said. "And, it's so important to understand how they have shaped us each time significant relationship comes to an end."
READ MORE: Couples Who Argue Are Likely To Live Longer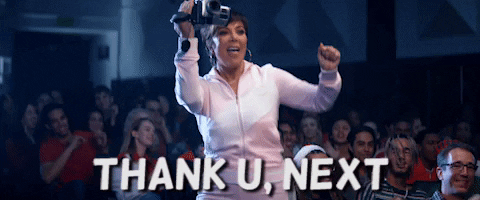 But Blaming People Feels Good!
Yes, it does, but according to Ferrari it's a totally immature way to approach the situation and behaving that way will only hinder our personal growth.
"It's not wise to not reflect on what went wrong," she said.
"Maturity is being able to reflect on what made the relationship work ... and then what led to its downfall -- that's the only way we can be sure our future relationships are better than our past ones."
How Do We Let Go?
This is the toughest part, according to Ferrari, as our brains are naturally geared to "accentuate the negative" following a relationship breakdown.
"Usually we tend to sit back and think about who we can blame for the breakup," she said.
She added that if we don't stop and take stock of the situation from an unbiased viewpoint, the experience may damage our future romantic relationships.
"These experiences can leave a negative imprint in our minds -- but we need to understand that being hurt or things not going to plan are just inevitable parts of life," she said.
"But you can make the experience easier on yourself by really understanding 'what is good for me' -- because sometimes in the heat of the moment we get it wrong. But when we take that time to really understand what works for us then we will be able to handle these situations with greater maturity."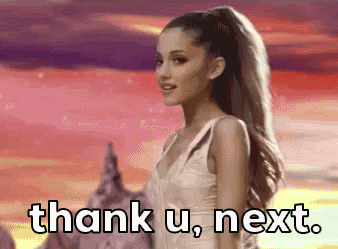 Feature Image: Getty