The One Thing 'Love Actually' Actually Nailed About Christmas
When it comes to giving mistresses gifts, bling is the thing.
It's the Love Actually scene that collectively ripped humanity's heart in two: Emma Thompson running to an empty room so she could weep in private after discovering her husband, Alan Rickman, was having an affair.
The way she found out? She had accidentally spotted that her husband had bought a gold necklace. She (rightly so) assumed it was for her. But when Christmas Day eventually rolled around the necklace was nowhere to be seen.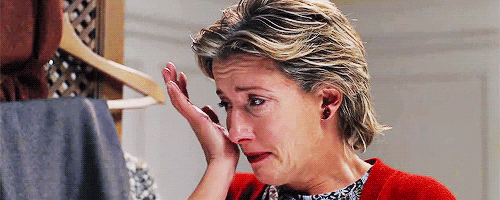 Instead, it was hanging around the neck of his personal secretary.
In contrast, Emma got a Joni Mitchell CD, and now we can't hear "Both Sides Now" without silently sobbing.
READ MORE: Why So Many People Are 'Revenge Cheating' On Their Partners
Life, actually
According to Ashley Maddison -- a website which solely exists for people wanting to have affairs -- this is eerily similar to the way mistresses are treated over in the real world.
A survey of over 2.5 thousand members revealed that jewellery is the top covert Christmas gift for the 'other woman,' with just over 30 percent of cheating men buying their 'affair partner' some bling.
They'll hand over the glittering gift within one week of Christmas Day, so if you're keen to catch your partner in the act then you know when to keep a lookout.
Lingerie and clandestine hookups -- such as a secret weekend away -- tied for second place in the list of top gifts male adulterers give their mistresses. Sex toys and dinners rounded out the top five.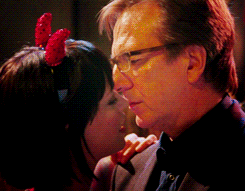 Female philanderers, on the other hand, have slightly different priorities -- if their list of top five gifts is anything to go by.
A quarter of them will be wrapping up clothing to give to their secret partners, suggesting that ladies like to have a say in how their piece on the side dresses.
In second place were secret hookups, followed by sex toys and dinners. Jewellery fell in last place, with just seven percent of cheating women gifting their undercover lovers something shiny.
READ MORE: Being A 'Sugar Baby' Is Not As Sweet As It Sounds
Keeping secrets, well ... secret
Don't expect to catch many lotharios in the act, however.
Ashley Maddison claims that cheaters like to keep their family lives and secret lover completely separate over the holidays, thank you very much.
Just over 60 percent of members surveyed said they will not meeting for a tryst with their affair partner during the festive season.
And if you think the idea of their private paramour snuggling up to their own partner might make philanderers jealous, you're totally wrong.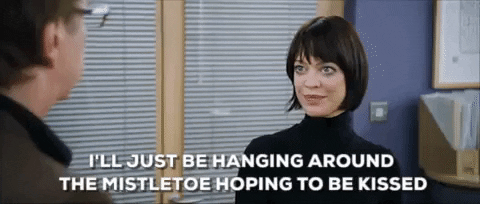 It doesn't seem to bother them at all -- a whopping 94 percent couldn't care less that their affair partner is spending Christmas with their spouse.
"The holidays are a busy time. It's a time of tradition, and a family-focused couple of weeks, and for most cheaters, a time to keep their affair well compartmentalized and separate from their married life," says Dr. Tammy Nelson, sex and relationship therapist and author of The New Monogamy: Redefining Your Relationship After Infidelity.
Tis the season to Be Cheating
Even though cheaters might not be hooking up with their affair partners over Christmas, there's still a lot of action going on.
In 2017, the site saw a 3.7 percent increase in new signups between December and January.
Sounds like the seasonal stress really gets to a lot of us.
Cheaters have a whole range of excuses to rely on when they want nip off for a clandestine meeting, according to Victoria Milan, an Australian affair dating site.
The top cover up blokes used was catching up with old friends, followed by going to the gym and the work Christmas dinner.
Over 30 percent of women lied about going shopping for gifts when instead they were off with their lovers.
At least they weren't buying jewellery, right?
Feature Image: Universal Pictures.