NSFW: All The Sex Toys Aussies Buzzed About In 2018
There's been an awful lot of fun going on behind closed doors...
We've said it before and we'll say it again, we Aussies love our sex toys. It seems we're mad for a bit of between-the-sheets action, and we like to add some spice in the bedroom with a few choice extras.
It turns out that we buy more toys per head of capita than America or Europe -- in fact, online sex toy retailer Wild Secrets have a huge customer base of over one million in Australia. And with over two million sex toy related searches per month in Australia, we are among the highest searchers for the stuff as well.
That's a lot of buzzing, vibrating and plugging going on.
According to Gerrard Giummarra, Managing Director of Wild Secrets, sex toys are being used by people of all ages, with the biggest, ahem, growth being in the 18-24 and 60+ demographics. "There's an ongoing shift in the perception of sex toys as being part of a healthy sex life whether you're single, dating or married for 50 years," he told 10 daily. "50 Shades of Grey has played a big part in this in recent times," he added.
READ MORE: NSFW: These Are The Sex Toys Horny Aussies Can't Stop Using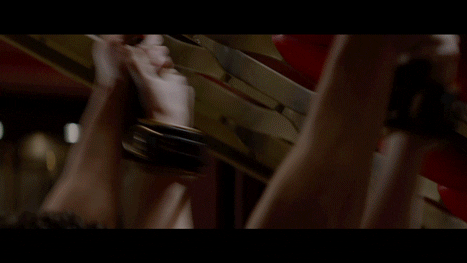 But while it looks like we're a bunch of relaxed partiers who love a bit of action, we're actually still quite prudish when it comes to talking about our sex toys.
Well durr. I mean, how do you discuss your penchant for a pump or your love of a light up butt plug in polite company?
But if you want to know what we're buying, here's the deal. Clitoral toys and rabbit toys are the most popular among women, while masturbators, cock rings and pumps, erm, big among males -- and there has been a, well, rise of interest in sex dolls, too, according to data from Wild Secrets.
And, drum roll, please.
The No. 1 top seller for women is the Satisfyer Pro2 clitoral stimulator, with the We-Vibe Unite a close second.
And for men? Well, it seems if you're stuck for a last minute gift for the man in your life, you can't go past a Fleshlight -- with over seven million sold worldwide to 2016. It's what's known as a masturbator if you're interested.
Making up the top 10 are the following
If you're not an old pro when it comes to getting your rocks off (and you're not one of the two million sex toy searchers), we also got some advice for newbies from editor and product expert Vanessa at Wild Secrets.
She said when it, er, comes to choosing your first sex toy, it's best to keep it simple. As you get used to the sensations delivered by toys, and a greater understanding of your likes and dislikes, you can get adventurous.
READ MORE: The History Of Vibrators Is A Bit Of A Buzz
"Most women find it easiest to orgasm by stimulating the clitoris. So, toys designed to target this sweet spot are an excellent starting point, " she advised. "Go for bullets, which are small, discreet and non-insertable vibrators that deliver precise stimulation."
Of course, if you want to just go buy what everyone else is, then grab a product such as the uber-popular Satisfyer Pro2. "These are clitoral toys that use air pressure technology to deliver suction stimulation, similar to oral sex. The suction sensation tends to result in faster, more intense and repeated orgasms," said Vanessa.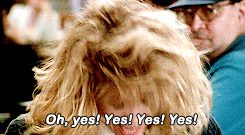 When it comes to men's first sex toys, masturbators that enhance old-fashioned solo sessions are ideal, if you get our drift.
And Vanessa has some more advice for anyone wanting a bit of play in their day.
Before committing to a sex toy, whether men's or women's, make sure it's designed to deliver the type of stimulation you're seeking -- is it internal, external or both?"
"Check that you're happy with its size, the materials it's made from and any other features, including its power source. Finally, don't forget to stock up on lubricant compatible with your sex toy for an even more comfortable and pleasurable experience."
Feature Image: Getty