This Is How Much You Should Spend On An Engagement Ring
We (pro)posed the question to men, women and a jeweller and they had some serious thoughts.
You can't put a price on love, but you can certainly put a price on everything that tends to come part and parcel with it. Traditionally big-ticket items are the wedding, the dress, the honeymoon, the house, kids, car and white picket fence.
But before all that drains the accounts, there's the engagement. Or more to the point, the engagement ring. For many couples that piece of jewellery can be one of the first blow-out purchases in their relationship.
The engagement tradition has its roots in Jewish law dating back to the first century BC, although the practice of giving rings as we know it today didn't begin until 1477.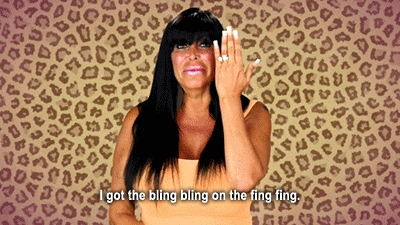 The ring itself, typically made of gold and featuring a diamond, is supposed to be a symbol of commitment and romance and all that jazz, but with a lifetime of bills, bills, bills ahead, the ring buyer might be wise to go easy on the ring budget.
So how much should we drop on a piece of engagement bling?
It's hard to get a firm figure just by looking around.
READ MORE: I Propose A List Of Rules For How Men Should Ask Women To Marry Them
Aussie tycoon James Packer popped a 35-carat diamond engagement ring worth about $13.8 million on singer Mariah Carey's finger in 2016.
Model Hailey Beiber (née Baldwin) was given a $675,000 custom oval diamond ring by her musician beau earlier this year.
At the other end of the cheque book is Homer Simpson, who proposed to Marge with an onion ring.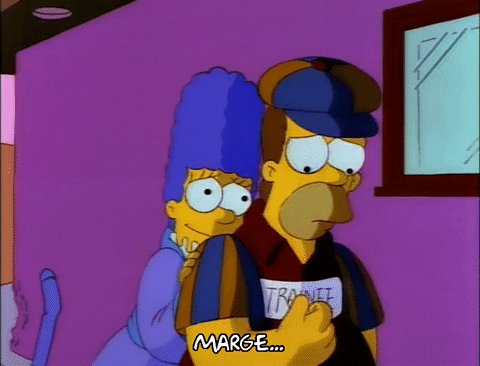 But what about normal, everyday non-celebrity-or-cartoon couples -- how much cash are they expected to fork out?
Benjamin Baker from Sydney-based Dracakis Jewellers -- yep, the peeps behind Taite's commitment ring for Bachelorette Ali -- spilled on how much Aussies typically hand over for an engagement ring.
That'd be a cool $10,000.
Yowzers.
That's not all. Owner of Pyrmont, Sydney master jewellery studio Blas, Fernando Garcia told 10 daily that his clientele splashed out even more, spending closer to $15,000.
He puts it down to the fact that a lot of high-earning IT professionals live and work in the area.
"I rarely get asked for less than a carat ... a carat and a half takes you up to the 20k mark," he said.
According to Baker, the old 'three month's wage' calculation is a myth.
"Customers will spend what they are comfortable with, what they see value in and can afford," he told 10 daily.
We hit the streets to ask some regular Joes and Janes what price they thought was right.
Their responses were a real mixed bag, and varied by up to $19k.
We quizzed a group of young women, one of whom had her eyes on the prize. "I want like 20 grand, 15 to 20 grand," she stated, making her friends laugh.
READ MORE: Stella McCartney Is Now Doing Wedding Dresses For Us Mortals
One of her pals piped up with a far lower number, a meager $2,000 in comparison.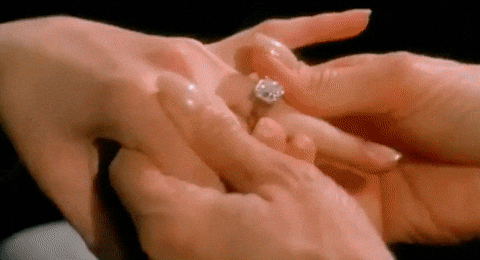 Another young gent was right on the money, saying that he'd spend $10k on a rock for his beloved.
Several respondents -- both men and women -- who stuck to prices lower than $5,000 explained that they considered spending any more on a ring to be a waste.
"Why waste $50,000 on [an engagement ring] when you could be spending that on your marriage, your life," was one 20-something-year-old man's reasoning.
The average spend came out at about $6,500.
It might not even matter how much you spend, as it turns out many of us can't tell the difference between a super exxy ring and one that's far less so.
We showed our respondents a picture of two engagements rings -- one in yellow gold, worth less than $550, and a platinum one worth $10,999 -- and asked them to pick the more expensive of the pair.
Yes, many were keen eyed enough to call out the platinum as the pricier option, but there were a fair few who were tripped up by the elaborate detailing on the cheaper gold one.
"Well, there you go -- looks can be deceptive," one man exclaimed.
Sounds like when it comes to engagement rings, we really need to listen to our queen Jessie J who once told us to, "Forget about the price tag."
Thanks, Jessie.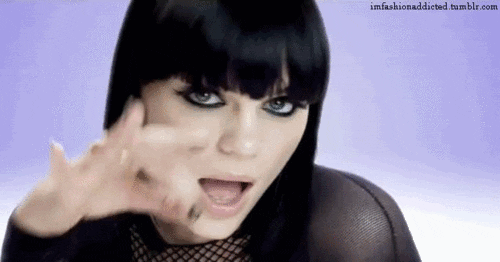 After all, in Baker's experience, "If he or she is the one, they're going to say yes to any ring."
Nawww!
If you haven't been scared off by the prospect of outlaying a chunk of cash, then here are Baker's top tips for picking the perfect ring for your forever love.
Know your partners style, are they simple and plain? A little more bold and outgoing? Talk to their friends and get some insights.
What does your partner do for work? Is it a hands on job where a high setting may not be practical?
Know your budget. Know what you want to spend, it often helps guide the jeweller in showing you suitable options.
Do some research into the Four C's: Carat Weight, Cut, Color, Clarity. Having some basic understanding on diamonds will help you feel less overwhelmed but staff will guide you through them in more detail.
Plan ahead. Give yourself plenty of time, often with handcrafted jewellery, diamonds will need to be sourced from overseas.
Feature image: Getty.