These Are The Worst Pick Up Lines Ever Delivered On Dating Apps
Is there anything purer than flirting over a social media app?
The banter, the witticisms, and the elation you feel when you get that notification that YES they've replied.
Let's face it though, the hardest part of these conversations are starting them, amirite?
Some succeed, others ... well, perhaps it's not really their calling. So, in honour of our flirty fallen friends here are some of 10 daily's favourite opening lines delivered on social media dating apps.
READ MORE: Tinder Fatigued? Try Conscious Dating Instead
When they're more interested in your friends than you.
OK, this one is actually pretty good.
Pour Qui?
Such luscious long locks...
It ACTUALLY worked.
Interesting choice.
If you haven't yet been scared off by some of those delightful introductions, then it might be worth acquainting yourself with some of the most popular dating apps around.
The Top Dating Apps You Need To Know About
Tinder
Ahh, yes. A lot has been said about Tinder -- both good and bad -- but it still manages to pull in a crowd.
It's easy to use and free. Users need to download the app and then upload a few images to their account with a brief description.
They're then vetted by other users in a swiping system -- if you like someone you swipe right, if you don't like them you swipe left.
If a person you have swiped right on has also swiped right on you then you get told you're a match and it's ON.
Bumble
Originally heralded as the first feminist dating app -- as women must make the first move.
Here, after connecting with a "match", ladies have the chance to make the first move via in-app messaging within a 24-hour timeframe.
It's similar to Tinder in that it's location-based and works via an easy-to-download app. Not surprising, really, given the app was created by a co-founder of the original Tinder app, Whitney Wolfe.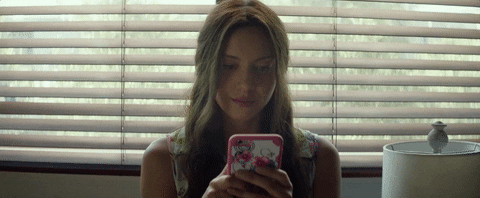 Hinge
According to its website, Hinge hinges itself on being "less superficial than Tinder". The net for love is also a lot smaller -- with Hinge only matching you with people who you have mutual friends with via social media.
The app also lets you put up more photos and answer a range of questions -- unlike other apps, you don't swipe left or right on Hinge. Instead, you can 'like' someone's answer or photo, and if they like you back, then you start talking.
Gymbud
It's like a Tinder for those who are fanatical about their fitness.
Similar to other dating apps, Gymbud users upload a profile complete with photos, bio info and location and swipe through fellow fit peoples' profiles 'til they find a match.
Feature Image: Getty