Dearest Hot Todd, Here's How To Deal With A Broken Heart
Poor Todd. Poor beautiful, sweet, gentle Hot Todd, come here and give us a hug ...
OK, sorry, we didn't mean to hold on for that long, hahaha, awkward. No, but seriously, we're worried about you. We know how horrible it is to have your heart broken, especially after dropping the L-word.
We think we speak of all of Australia when we here at 10 daily say our hearts collectively broke with yours when Ali told you she had chosen Taite over you.
READ MORE: The Bachelorette 2018: Twitter Reacts To That Wild (And Heartbreaking) Finale
But don't worry there's plenty of ways to mend that broken heart.
That's according to psychotherapist and couples counsellor Melissa Ferrari, who has been dealing with broken hearts for a long time now and knows what works and what doesn't.
Here, she's shared a simple five-step guide to help you mend that wound and, eventually, get back out on the dating scene.
P.S: Todd, our DM's are always open ~wink~.
Heartbreak Is As Much Physical As It Is Emotional
Melissa explains that when you have your heart broken your body immediately goes into stress.
"Your cortisol levels immediately start to go up," she explains.
For those playing along, cortisol is basically the body's main stress hormone. While it plays a vital role in your body, too much of it can lead to things like weight gain, anxiety and depression. So that's why you want to make sure you're managing it appropriately.
To do that, Melissa recommends trying to boost our feel-good hormones -- like dopamine and oxytocin. "To do that you need to make sure you go to a very good place of self-care and begin to work on yourself," she said.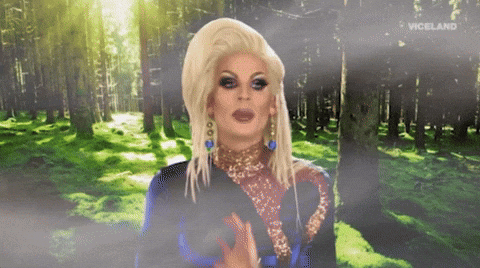 Star Your Self-Care ASAP
Going out with friends and being with your family are some of the ways Melissa suggests we begin our self-care journey.
"You need to start thinking about ways in which we are able to recreate and, in turn, generate those positive hormones," she said.
If you're someone who tends to reach for a box of chocolates, there's some good news, as Melissa even recommends indulging in a little because it will help to boost your dopamine levels.
READ MORE: The Bachelorette 2018: Basically Everyone Wants To Marry Hot Todd But she's quick to warn we don't "overdo" it with things like alcohol and drugs.
She explains: "Go for things that are going to help soothe you. You may need to sleep. You may need to exercise a little bit more. You may take up meditation because meditation helps bring the cortisol levels down -- do anything that is centring."
READ MORE: The Bachelorette 2018: In The End, Ali Risked It All For Love
Should You Stay In Contact?
Melissa said this depends on what your relationship was like before the breakup.
"If the two of you had an amicable split, one where nobody has done anything harmful or abusive, then sometimes keeping a connection to that person can be helpful," she said.
It's kind of like a slow withdrawal -- because remember, love is a drug.
But if your breakup wasn't quite so good, Melissa recommends that it's time to make a clean break. "Especially if seeing the person is consistently re-triggering the negative experiences you had during the relationship," she said.
"For some people, you might even need some guidance on what to do -- especially those who have come out of a co-dependent relationship, because a lot of the time they don't even realise they are in one."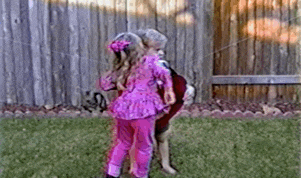 Reach Out
Melissa said that while our friends and family make great shoulders to cry on, sometimes it's better to reach out to an outsider, like a counsellor or therapist.
"For some a bad breakup can even trigger Post Traumatic Stress Disorder symptoms -- especially if there's been abandonment and trauma in a past relationship," she said.
In some cases, Melissa said a visit to your GP may be necessary as they can advise the next steps and if you need to go on medication.
She advises: "It's something to be taken quite seriously if you're really not recovering."
READ MORE: Hey Ali, Here's How To Make Sure This Relationship Will Last
Moving On
While it's important to grieve, Melissa said it's also equally as important to "have hope and be excited about the future".
"But don't think that's going to happen instantly," she said adding that it's a process which can usually take people around six months to go through.
Melissa said there are a few clues that you can look out for which will help you to perhaps work out whether or not you're ready to head back out onto the dating scene.
"When you're not ruminating about that person all the time," she said.
When you can finally really see the person for who they are rather than idolising them, which we tend to do when we're in love. Then there will usually come an acceptance that the relationship is over
Melissa also said to acknowledge when you feel "that spark" again with someone else and be hopeful that you are ready to date again.
Feature Image: Network Ten.